Kentucky head coach Mark Stoops credits Army Veteran for new calm demeanor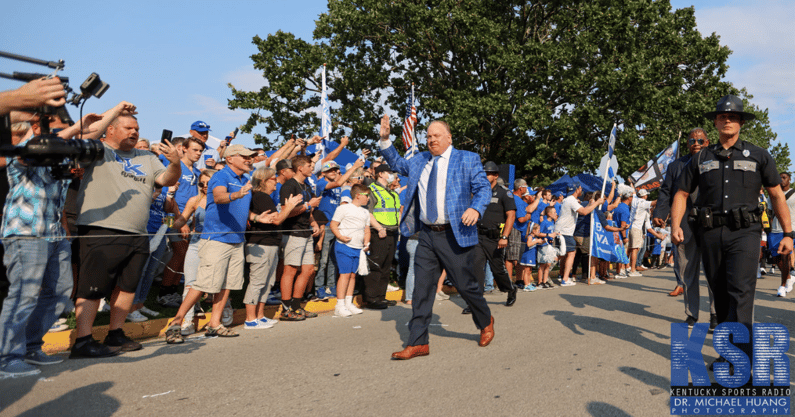 Everyone has that one person in their life that brings out the best in themselves. The one person that can help you channel the inner calmness that is needed to succeed in certain aspects of daily work. For University of Kentucky Football head coach Mark Stoops, that person is Jason Cummins.
Cummins's job on paper is to serve as UK's Executive Associate AD/Student-Athlete Experience. The position tasks him with "developing leaders of character, competence, and consequence for play and for life." It goes a lot deeper than just student-athletes.
Prior to working in Lexington, Cummins had a stop working in the SEC league office. Before then was a 20-year career with the U.S. Army as an Apache Helicopter pilot. He served tours in Iraq and Afghanistan while also teaching economics at the United States Military Academy's Department of Social Sciences.
Stoops and Cummins have deep relationship
Following Kentucky's 35-28 Saturday night win over Missouri, SEC Network reporter Alyssa Lang posted this thread on Twitter of something that didn't officially make the broadcast.
Lang said that "One of the most important people in Mark Stoops' career with @UKFootball is Jason Cummins. Jason served a 20 career in the US Army as an Apache helicopter pilot, as well as combat tours in both Afghanistan and Iraq."
"He's a leadership coach… and in a way, therapist for Stoops. He evaluates everything from afar- team & coach interactions, displays of leadership, and formulates military-like reports based on what he sees."
Liam Coen noticed difference in Stoops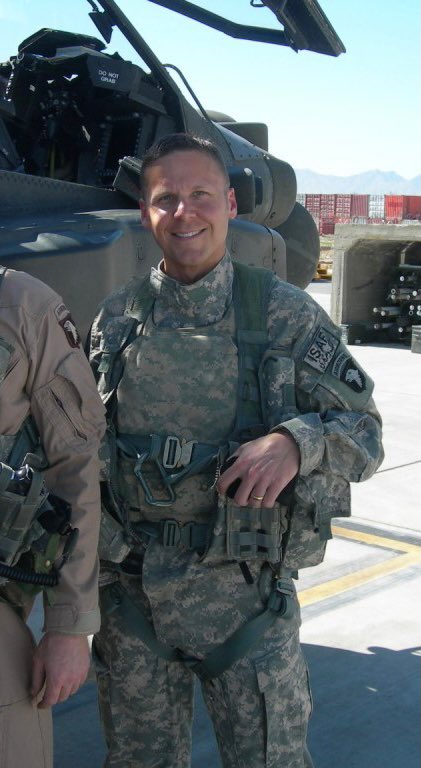 Lang continued the thread of tweets with a comment from new offensive coordinator Liam Coen.
Coen's debut as the new play-caller was pretty close to perfect but he was still left with a moment where he felt like a different side of Stoops would come out.
"Liam Coen said last week, after the early INT vs ULM, he was nervous to walk back over to Stoops," Lang wrote. "When he did, Coach (Stoops) was calm and encouraging – something that Stoops credits (Cummins) for. Cummins said, like in the military, that game was the start of developing trust- words are important the first few weeks."
A powerful message from Cummins. Words are important in building trust. A true lesson we could all learn more about.
Cummins felt honor of being on field for 9/11 anniversary
Saturday was an emotional day for anyone but especially for someone, like Cummins, who had fought for the country.
Lang finished the thread of tweets with the answer to a question she asked Cummins. She asked what does it mean to be on the field on the anniversary. His answer was powerful yet again.
"People often ask me, 'Do you miss the Army?' & my response is 'No…I don't 'miss' the Army,'" Cummins told Lang.
"Now don't get me wrong, I loved the Army. But I'm now blessed to be part of another team equally committed to developing leaders of character. In both instances, I get to do what I love with the people I love. So tonight I'll be reflecting fondly on a lot of wonderful teammates from two special families."
A powerful message from a person who deserves a lot of credit for the direction the UK football program is headed.