Kentucky High School Basketball Rankings: December 6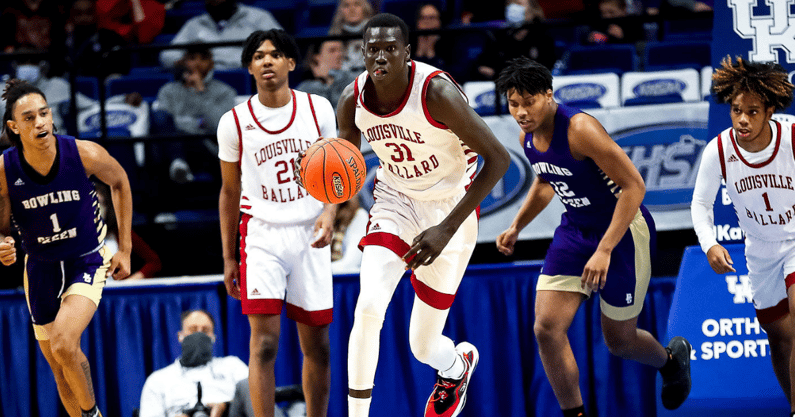 Week one of the 2021-22 Kentucky high school basketball season is in the books. Perhaps the biggest storyline was Garrett Hayden (Carlisle County) dropping 70 points in an 83-78 win over Paducah Tilghman. He was 6-for-7 from downtown! Wow!
Kentucky High School Basketball Top 25
1. Ballard 
2. Covington Catholic
T3. Ashland
T3. George Rogers Clark
5. Paul Laurence Dunbar
6. Male
7. Knox Central
8. Lexington Catholic
9. McCracken County
10. Greenwood
T11. Lincoln County
T11. North Laurel
T13. Trinity
T13. Boyle County
T13. Lyon County
16. Mason County
17. DeSales
T18. Jeffersontown
T18. Bowling Green
20. Western
21. Conner
T22. Pleasure Ridge Park
T22. Bardstown
24. Paintsville
25. Walton-Verona
Also Receiving Votes: Pulaski County, Highlands, Madison Central, Henry Clay, Christian Academy-Louisville, Harlan County
Thanks to Clark Howell for collaborating with me on the rankings. Follow us on Twitter for scores and updates: @rezinc and @teeroyhowell.
Premier High School Sports Podcast 
Check out the latest episode of our Premier High School Sports Podcast in which we recap the KHSAA Football Finals, Marshall County Hoopfest, and Garrett Hayden scoring 70 Points in basketball!