Kentucky High School Football Rankings: Week 10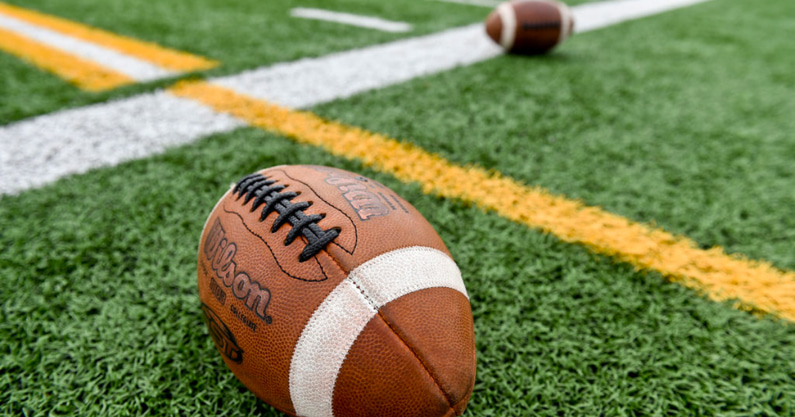 After a fairly uneventful week 10, we look forward to the upcoming regular season blockbuster finale featuring Boyle County at Frederick Douglass and Male at Manual on Friday.
Kentucky High School Football Top 25
1. Male – Daniel Swinney totaled four touchdowns (3 rushing, 1 receiving) in a 55-14 blowout over Bullitt East
2. St. Xavier – Jack Sivori passed for two touchdowns and ran for two more in a 49-22 win over PRP
3. Lexington Christian Academy – UVA commit Xavier Brown's four touchdowns helped the Eagles blowout Danville 56-14
4. Frederick Douglass – Ty Bryant had 2 carries for 44 yards and 2 scores and Ja'Kari Cowherd had a highlight TD catch in an easy 54-7 victory over Montgomery County
5. Corbin – Seth Huff rushed for three touchdowns in a 42-0 shutout of Wayne County
6. South Warren – Caden Veltkamp shined (4 passing TDs, 1 rushing TD) in a 42-14 win over Greenwood
7. Boyle County – Cole Lanter returned a punt for a TD and caught two of the four Jagger Gillis TD passes a 49-12 victory over Bourbon County
8. Manual – Jawaun Northington ran for two touchdowns in a 46-8 blowout over Butler
9. Johnson Central – UK o-line commit Grant Bingham helped the Golden Eagles roll up 332 first half rushing yards in a 48-18 win at Letcher County Central. They led 41-12 at halftime. Chase Price led the way with 162 rushing yards and 3 TDs
10. Beechwood – Avery Courtney rushed for two scores in a 54-0 blanking of Newport 
11. Woodford County
12. Owensboro
13. Bryan Station
14. Ryle
15. Trinity
16. Pikeville
17. Lexington Catholic
18. CAL
19. Daviess County – Joe Humphreys was 12 for 15 for 341 yards and 6 TDs. He also rushed for a score.
20. Madison Central 
21. Ballard
22. Mayfield
23. Graves County
24. Franklin County
25. Southwestern
Kentucky High School Rankings By Class
Class A
1. Pikeville 
2. Russellville
3. Raceland 
4. Bethlehem 
5. KCD
Class 2A
1. Lexington Christian Academy 
2. Beechwood 
3. Mayfield
4. Middlesboro
5. Murray
Class 3A
1. Christian Academy Louisville 
2. Glasgow 
3. Bardstown 
4. Union County
5. Mercer County
Class 4A
1. Corbin 
2. Boyle County 
3. Johnson Central 
4. Lexington Catholic
5. Franklin County
Class 5A
1. Frederick Douglass 
2. South Warren 
3. Woodford County 
4. Owensboro
5. Graves County
Class 6A
1. Male 
2. St. Xavier 
3. Manual
4. Bryan Station
5. Ryle