Kentucky High School Football Rankings: Week 5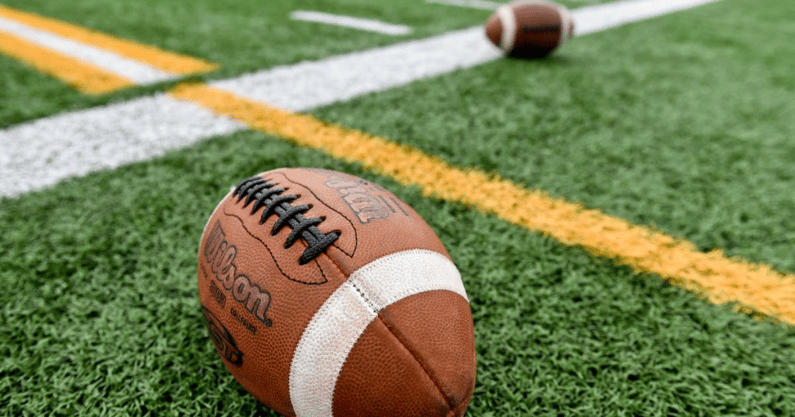 The top eight of our Kentucky High School Football Rankings remain the same. Mercer County moves up to No. 22 after knocking off Southwestern.
Kentucky High School Football Top 25
1. Male – Wisconsin commit Vinny Anthony had 7 catches for 164 yards and three scores in a 24-10 win over Trinity.
2. St. Xavier – Jack Sivori threw two touchdown passes and ran for another score in a come-from-behind 31-21 win over Cincinnati Elder.
3. Beechwood – 2020 Mr. Football quarterback Cam Hergott had 17 rushes for 165 yards and two touchdowns to help Beechwood defeat No. 25 Cov Cath in the Kroger KSR Game of the Week.
4. Lexington Christian Academy – Drew Nieves threw for 219 yards and three scores in his first game back from injury since Week 1 to help LCA rout then-No. 10 Lex Cath 43-7.
5. Corbin – Quarterback Cameron Combs threw for four touchdowns and Seth Mills scored on offense and defense in a 52-6 win over Somerset.
6. Frederick Douglass – DNP
7. South Warren – The Spartans cruised to a 44-0 halftime lead and defeated Eastern 44-6.
8. Boyle County – Quarterback Jagger Gillis scored touchdowns via passing, rushing, and a pick-six INT return to lead Boyle To a 31-0 shutout of then-No. 24 Bowling Green.
9. Manual – Running back Ja'Waun Northington had a rushing and passing score in a 28-24 loss to Cincinnati La Salle. La Salle was coming off a 48-27 win over Trinity in Week 4.
10. Trinity – Quarterback Brady Willis through a touchdown pass to tight end Chris Whittington in a 24-10 loss to No. 1 Male.
11. Johnson Central
12. Bryan Station
13. Pikeville
14. Mayfield
15. Woodford County
16. Ballard
17. Central
18. Lexington Catholic
19. Ryle
20. Highlands
21. Owensboro
22. Mercer County
23. Madison Central
24. Southwestern
25. Covington Catholic
Kentucky High School Football Rankings By Class
Class A
Pikeville 
Raceland
Kentucky Country Day
Paintsville
Louisville Holy Cross
Class 2A
Beechwood
Lexington Christian Academy
Mayfield
Middlesboro
Danville
Class 3A
Mercer County
Christian Academy Louisville
Bardstown
Lawrence County
Russell
Class 4A
Corbin
Boyle County
Johnson Central
Central
Lexington Catholic
Class 5A
Frederick Douglass
South Warren
Woodford County
Highlands
Owensboro
Class 6A
Male
St. Xavier
Manual
Trinity
Bryan Station