Kentucky holds on to win in Columbia, 16-10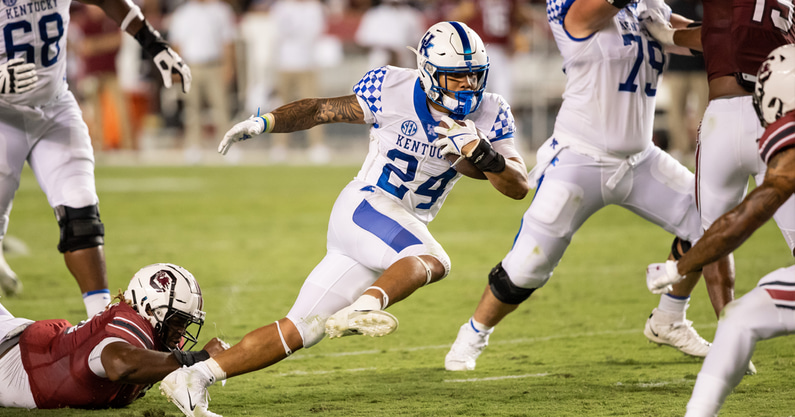 Kentucky is headed back to Lexington with a perfect 4-0 record on the season after defeating South Carolina down in Columbia, 16-10, Saturday night. Also worth celebrating, Mark Stoops broke Fran Curci's record for SEC wins by a Kentucky head coach with his 26th victory in Southeastern Conference play.
As for how the Wildcats got it done in Williams-Brice Stadium, the offense has the defense to thank for protecting a small lead. Turnovers were again a problem for the offense, this time with an interception and two fumbles in a -3 turnover margin. Kentucky fumbled two other times, but recovered those to avoid complete disaster.
Mark Stoops will be by any moment with his comments on the turnovers and escaping without consequence.
In the meantime, here are the numbers from the win: