Kentucky is the Underdog at Kansas in the SEC/Big 12 Challenge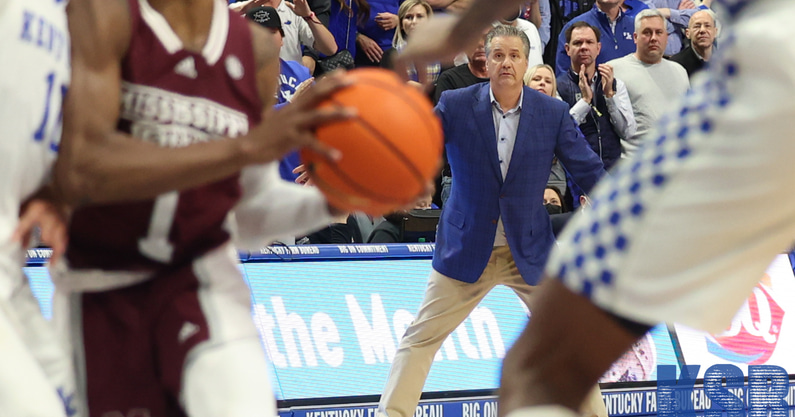 The Kentucky Wildcats will be walking into a hornets' nest Saturday night. Seeking a win at Phog Allen Fieldhouse for the first time since 1983, Las Vegas believes Kansas has the upper hand entering the matchup.
The Jayhawks opened as 5-point favorites. Over the last 12 hours that number has slightly dipped to Kansas -4.5. The total is 153.
Neither team has covered the spread in its last three games. Kansas is 10-0 at home this season, but just 4-6 against the spread in those games.
Kentucky's Last Win at Kansas
The Wildcats should have won in 2016 when Tyler Ulis scored 26 points in the SEC/Big 12 Challenge. Of course, officials intervened and Kansas shot 47 free throws (compared to 22 by the Cats) to give Bill Self's team a leg up in a 90-84 overtime win.
Joe B. Hall, Larry Brown and John Calipari were on the sidelines the last time Kentucky left Lawrence victorious. Yes, John Calipari was on the bench for the losing team. It was his second season as a college basketball coach, serving as a grad assistant for Brown.
Kentucky big man Melvin Turpin made 11-of-16 shots to lead all scorers with 25 points. Jim Master added 23 points and Kenny Walker led UK in rebounds with eight to propel Kentucky to a 72-50 victory at Phog Allen Fieldhouse in 1983.