Kentucky is tied for 2nd in the SEC East
Following this lengthy bye week, your Kentucky Wildcats are now tied for 2nd in the SEC East.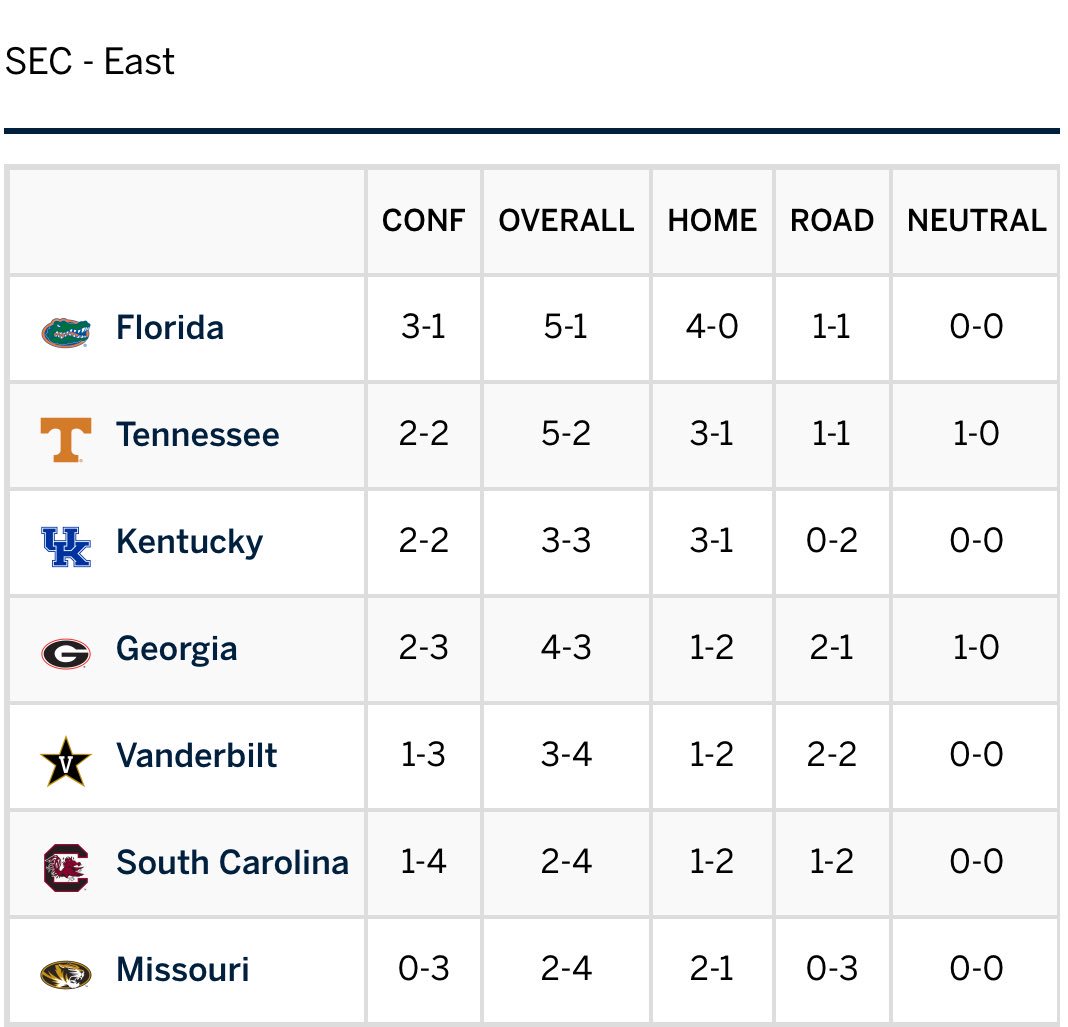 Even during the week off, UK has managed to jump up another spot in the race for the SEC Championship.
Yes, I know, I must be crazy to think Kentucky has a shot at winning the East, but hear me out. Even after the rocky start to the season, this team has managed to turn it around, and now controls its own destiny. We can assume LSU is going to hand Florida another conference loss, and they may drop another one along the way too. That opens up the door for the Cats to pull a season miracle and win out in the SEC.
Mississippi State just looks awful, as they can't seem to get back on their feet.
Losing to BYU on Friday didn't do any favors for their confidence heading into Commonwealth Stadium.
Missouri now sits at the bottom, falling to 0-3 in conference play following yesterday's loss at Florida.
It's definitely in the "winable game" category for the Cats. It's a tricky one to predict, though. After Vandy's upset over Georgia yesterday,
playing the Bulldogs at home now seems like a better possibility. 
If the Cat's defense can stop Georgia's run game, it'll be a fun day in November. That just leaves Tennessee,
who arguably looked worst in Knoxville against the Crimson Tide than the Cats did in Tuscaloosa. 
It would take a miracle to rocky top the Vols in Knoxville this year, but with the way this season has gone, anything is possible.
Hey, never say never. Go Big Blue!