Kentucky lands commitment from long snapper Walker Himebauch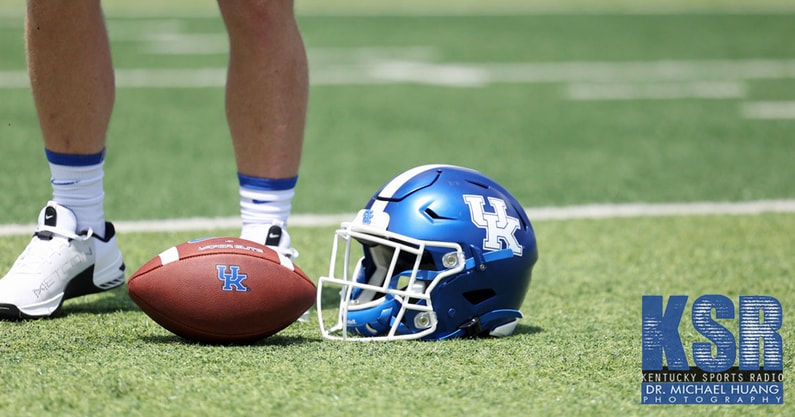 Special teams help is on the way for Kentucky football in the class of 2023, specifically at long snapper.
After a season full of of snapping issues on punts, field goals and PATs, the Wildcats went out and earned a commitment from Walker Himebauch, rated as a five-star long snapper by Rubio Long Snapping — considered by the outlet a "FBS Freshman Year Starter."
"He is one of the top Long Snappers in the country," Rubio Long Snapping said of the newest Wildcat. "Super athletic Long Snapper that moves really well on his feet. Smooth with his snapping and when he is on his feet. Hard working Long Snapper that has improved dramatically over the last year. You simply tell Himebauch what to do and consider it done. He has all of the tools to crush it in college and beyond."
The native of Monument, Colorado announced his commitment late Wednesday evening, choosing the Wildcats over Washington, UNLV, Coastal Carolina, Kansas, Colorado and Hawaii, among other interest.
Himebauch, who visited Kentucky back in October, becomes the program's 14th commitment in 2023.
Four-year veteran long snapper Cade DeGraw went through Senior Day festivities for Kentucky and is expected to leave the program, creating a path for immediate playing time at the position.
Has Mark Stoops found his long snapper of the future? Now is certainly a great time to find one.