Kentucky will wear chrome domes at Louisville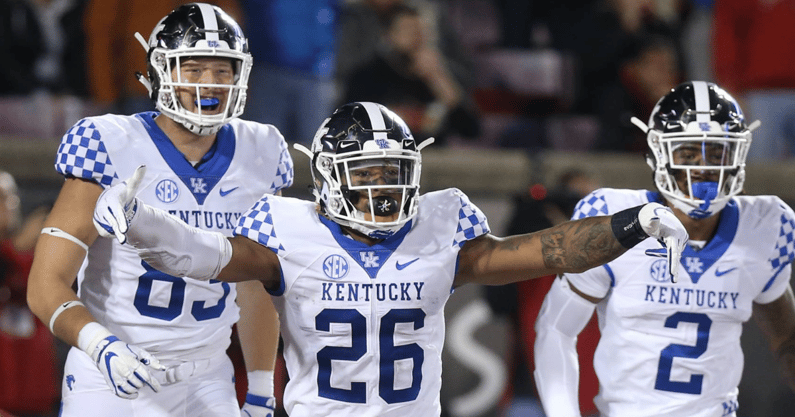 Kentucky will wear one of its favorite uniform combinations in the Governor's Cup. The Cats will sport white jerseys, white pants, and chrome helmets with a white logo Saturday in Louisville.
Kentucky wore the same look in the 56-10 win over the Cards in 2018 and the Citrus Bowl victory over Penn State that postseason. The Cats also wore the combination in the loss at No. 1 Georgia earlier this season and a loss at South Carolina in 2019; however, against the Cards, the all-white/chrome look is undefeated. It will be on Sunday morning too.