Ed Orgeron, LSU were demoralized by Kentucky rush offense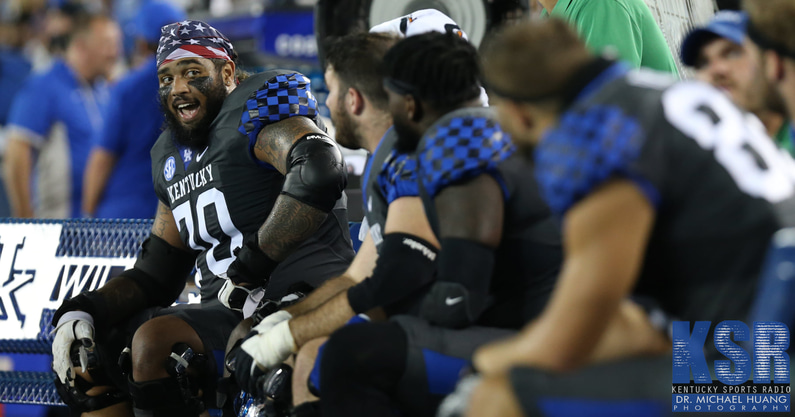 It's a line of scrimmage game in the SEC. Games are often won and lost at the point of attack with the run game usually determining winners. Kentucky hangs its hat on being physical.
That blue-collar mentality was on full display in the 42-21 win at Kroger Field.
Kentucky finished the game with 336 non-sack rushing yards on 42 attempts with both Chris Rodriguez Jr. and Kavosiey Smoke going over the 100-yard threshold. The Tigers simply could not stop Kentucky's ground and pound attack. It was the biggest difference in the game.
"The 330 yards rushing," LSU head coach Ed Orgeron answered when asked what surprised him the most in the blowout loss. "I knew they had a good rushing game but 330 yards rushing — we gotta be able to do something to stop that."
Stop that they couldn't. Kentucky finished with a rushing success rate of 66.67 percent and accumulated 13 rushes of 10-plus yards as the Wildcats consistently got whatever they wanted. Even Will Levis was able to pick up chunk yardage on the ground.
Kentucky constantly moved the football throughout the game averaging 7.93 yards per play and scoring six touchdowns on every scoring opportunity. It all starts with the rushing attack as the Wildcats refuse to get away from their program's DNA.
"That's what we do," Kentucky head coach Mark Stoops said about the rushing offense. "We are going to run the ball between the tackles and be physical, and we did that."
For LSU, it was a tough pill to swallow. For decades before Joe Burrow arrived, the Tigers consistently beat teams playing strong defense and running the ball with efficiency and physicality on offense. The tables were turned on Ed Orgeron's program in the loss at Kroger Field.
"It freaking sucks," said LSU quarterback Max Johnson. "I'm not going to lie."