Kentucky makes top 10 for 4-star TE Ethan Davis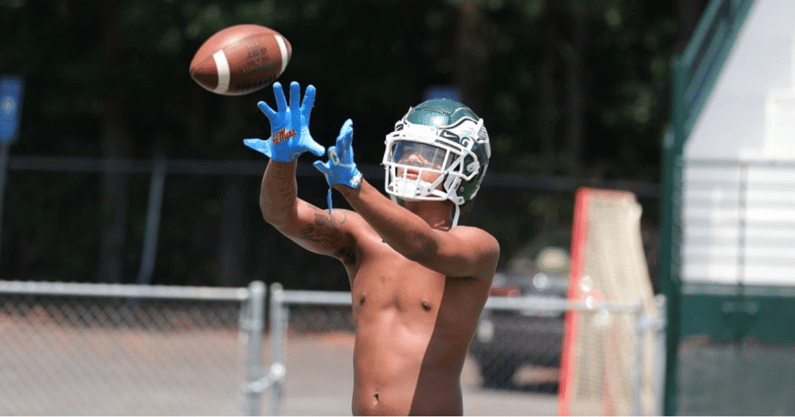 Kentucky Football earned a big win on Saturday to start the 2021 season 4-0, which must've made a solid impression on four-star class of 2023 tight end Ethan Davis. The 6-foot-5, 200-pounder included the Wildcats among his top 10 on Sunday afternoon. Davis is tabbed as a top 250 player in his class by both Rivals and 247Sports. He plays his high school football for Collins Hill in Suwanee, GA.
Joining UK in Davis' top 10 are Tennessee, Cincinnati, Penn State, Texas, Auburn, South Carolina, Oregon, Florida State, and Ole Miss.
Kentucky was Davis' second-ever Divison I offer, which he received back in May. Since then, he's hauled in scholarships from the likes of Florida, Texas A&M, and Georgia in addition to those in his top 10 while also taking unofficial visits to schools such as Alabama and Clemson over the summer. For Kentucky to make his top 10 is no small development.
Among Davis' top 10, however, are four schools, in particular, that stick out more than the others–Kentucky is one of those programs, as are Ole Miss, Tennessee, and Penn State.
"Coach (Chris) Collins and I have a good relationship," Davis told On3's Jeremy Johnson. "They were one of the first teams to offer me. Ever since then, they haven't slowed down. They're still working on me."
Davis will take game visits to Ole Miss on Oct. 9 and Penn State on Oct. 13. Additionally, he'll be in Lexington on Nov. 20 for Kentucky's home matchup against New Mexico State.
Come on down.