Kentucky makes top 4 for stock-rising DL Tyree Weathersby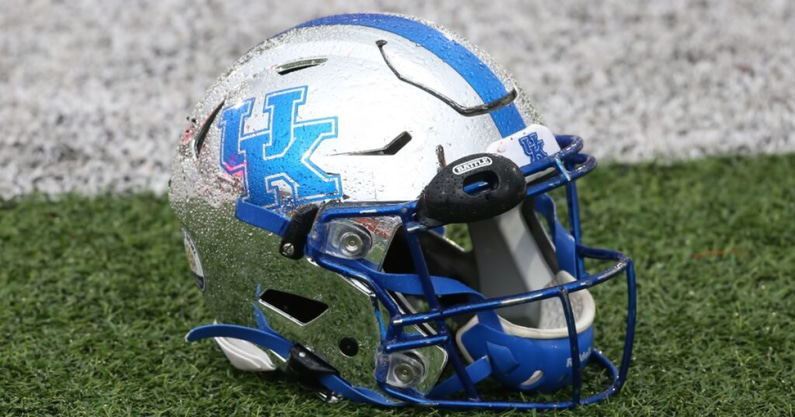 An all-SEC list of schools will fight for the services of Tyree Weathersby.
On Monday night, Weathersby dropped his top four list of potential college destinations on Twitter, which included Kentucky, Tennessee, South Carolina, and Mississippi State.
A New Manchester (GA) High School product, the 6-foot-4, 250-pound defensive lineman isn't currently ranked by any of the major recruiting services, but he should rise in upcoming updates due to his recent boom in popularity since the beginning of the year. Weathersby went from earning zero Divison I offers in 2021 to now holding 20-plus at the midway point of 2022.
Weathersby is coming off an official visit (his only one of the year so far) to the Volunteers' campus over the weekend and has been trending towards Tennessee ever since. On3's Director of Recruiting Chad Simmons logged a pick in favor of UT shortly after Weathersby's OV, as did two analysts from 247Sports. Tennessee offered him in January and has continued to prioritize him.
But keeping in mind that no decision date has been announced, Kentucky certainly isn't out of the race. The Wildcats actually offered Weathersby one day before Tennessee did earlier this year, which came from defensive line coach Anwar Stewart. UK was in contact with him as early as September 2021 but hasn't been able to get him to Lexington for an OV.