Kentucky MBB tabbed 3-seed in updated Bracketology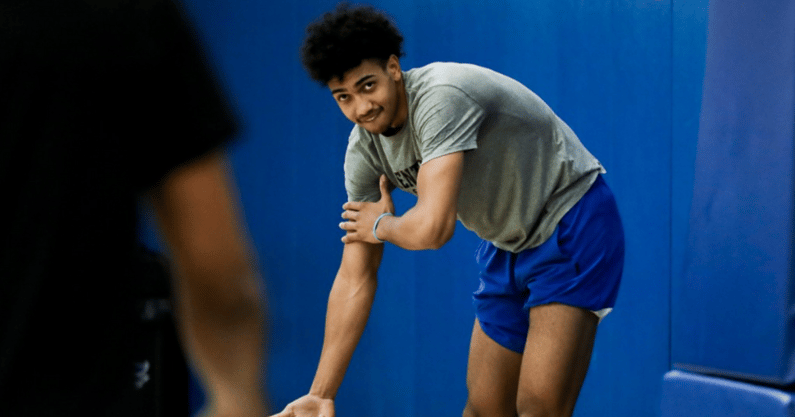 Not much has changed with the Kentucky Men's Basketball roster over the last month, and the same can be said about ESPN's recent Bracketology update.
Joe Lunardi decided to keep the Wildcats as a three-seed in his latest Bracketology for the 2022 NCAA Tournament, which was released on Wednesday morning. He has UK facing off against 14-seed New Mexico State in the Round of 64.
Kentucky has been placed in the South (San Antonio) Region, with Kansas as the group's one-seed. Michigan comes in as the two-seed, Houston as the four-seed, and St. Bonaventure as the five-seed. Joining Kansas as the one-seeds are Gonzaga, Texas, and UCLA.
Lunardi tabs Kentucky as an automatic qualifier, meaning he believes the 'Cats will win the Southeastern Conference. Kentucky was also a three-seed when Lunardi updated his bracket at the beginning of August.
Kentucky's most recent roster move was the return of Davion Mintz, which came back in July. At the time, Lunardi bumped UK up to a two-seed from a four-seed after that announcement, but he has since slide the 'Cats down to three-seed status.
As for other teams of note, with the addition of Emoni Bates, Memphis jumped from a four-seed to a two-seed. Louisville is a seven-seed while Arkansas (4-seed), Alabama (4-seed), Tennessee (5-seed), Auburn (6-seed), LSU (8-seed), and Florida (9-seed) made the bracket out of the SEC.
For those curious, Big Blue Madness is exactly one month away…