Green Dogs: Steve Wilks, Missouri will come after Kentucky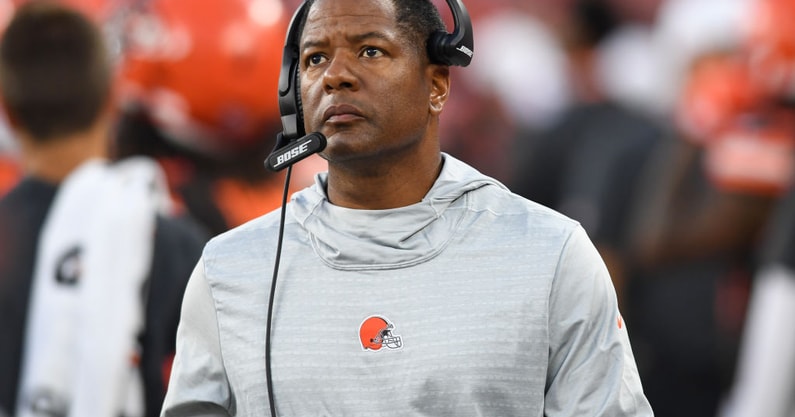 Kentucky offensive coordinator Liam Coen was speaking my language on Tuesday evening. The new play-caller is preparing for an uber-aggressive approach from defensive coordinator Steve Wilks and Missouri this week.
The two former NFL staffers faced off head-to-head in recent years while Coen was an assistant with the Los Angeles Rams and Steve Wilks was the head coach of the Arizona Cardinals in 2018 and defensive coordinator of the Cleveland Browns in 2019.
While the Rams went 3-0 in the meetings, Wilks gave Sean McVay, Coen, and the rest of the offensive staff in Los Angeles some fits. It all starts and ends with pressure.
"Aggressive, a ton of man coverage," Coen said on Tuesday regarding a Wilks defense. "They [Arizona Cardinals] had some really good players — Budda Baker, Patrick Peterson. They had some guys that could really play in the secondary that can play man coverage and fly around. They want to get their safeties in the box. They want to try to stop the run and challenge you on the perimeter to throw the football. Challenge you to win one-on-one matchups. That's something that we have to try and defeat — that's a big challenge for us on the perimeter, at the quarterback position.
In just his second start at Kentucky, redshirt junior quarterback Will Levis will be put under pressure and asked to make quick decisions. Those decisions need to come with some precision.
"What his defense does is it creates tight window throws because he plays so much man coverage," said Coen. "All that is is it's constant tight window throws where you typically play against more zone-oriented defenses — there's a little bit more voids.
In his first year back in college since 2005, Steve Wilks inherited a defense that played a boatload of Cover 1 last season but struggled to produce havoc plays. Missouri finished 84th nationally in sack rate to go along with ranking 95th nationally in tackles for loss per game. This all led to some leaky red zone defense (124th nationally in red zone touchdown rate) despite getting off the field on third down at a good clip. Drinkwitz was forced to make a change after Ryan Walters left for Illinois, and the new-look defense forced the issue against Central Michigan. The Tigers finished the game with a havoc rate — tackles for loss, interceptions, pass breakups — of 25.58 percent.
"They're so aggressive in their man coverage that when the running back blocks — in protection — they add their 'backers on," said Coen. "They're covering them in man coverage — they what we call 'green dog' the back. And that allows for what you think would be a four-man pressure or a four-man rush instantly becomes five or six when the linebacker sees the backs block. So that's something that we really need to be ready for.
Those green dogs come in handy with Rice transfer Blaze Alldredge. In his first game at Missouri, the 220-pound linebacker recorded six tackles for loss and 3.5 sacks. Kentucky must be aware of pass rushers coming from anywhere. Even safety Shawn Robinson recorded an important third-down sack in the fourth quarter on an A-gap pressure. The Tigers are coming from all over the place and Coen knows that Steve Wilks will have some wrinkles ready for the Wildcats.
"They've got to have some things ready for us, right? They've had a lot of time to prepare, as have we for them. I gotta believe that they're going to be ready to go and have some things that we're probably unscouted looks that we need to be ready for — ready to adjust," said Coen.
"Coach Wilks did a phenomenal job against us in 2019 when he was with the Browns — played some 6-1, played some different looks that the Patriots had given us in the Super Bowl that past year in '18 and that was something we need to prepare for as well."
That 6-1 front is what allowed the New England Patriots to totally stifle an electric Rams offense in the Super Bowl and shut down the outside zone runs with Todd Gurley. However, the next two years the Rams saw those looks early and often from defenses throughout the NFL. There should be counters that Coen will have in his back pocket heading into Saturday — inside runs from spread formations, toss sweeps with crackback blocks, attacking intermediate zones with slants and dig routes. Hitting tight ends up the seam could be something that happens more than once.
Coen and Kentucky will be ready for whatever Steve Wilks and Missouri throw at them. There will be wrinkles but the key could be as simple as winning one-on-ones.