Three matchups that could give Kentucky edge over Missouri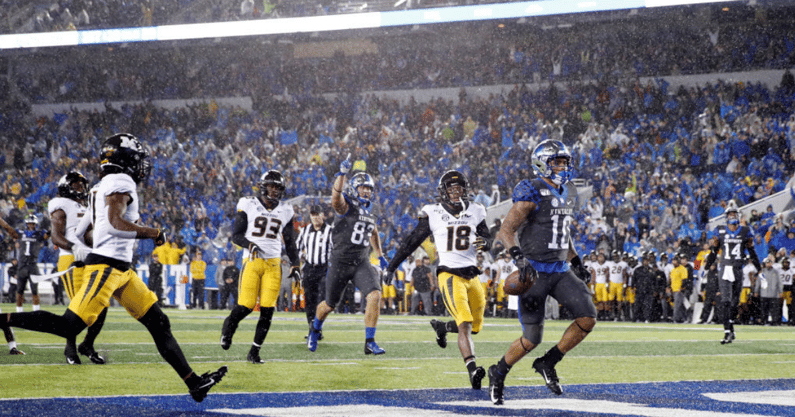 One of the biggest games of the season has arrived. On Saturday night, Kentucky will host Missouri under the lights at Kroger Field. This one is huge.
If Kentucky truly wants to have a shot at a special season, the Wildcats must go beat the Tigers on the field. KSR has the matchups that will determine the winner.
Kentucky edge rush vs. Missouri offensive tackles
Missouri's offense starts with the outside zone, and keeping senior tailback Tyler Badie in check will be very important for Brad White's Kentucky defense. However, the difference-making plays will likely be made on third down.
Last week, Kentucky logged a sack rate of 23.08 percent, and this was a monster improvement over last year's 113th finish nationally. Meanwhile, Missouri is breaking in a pair of new tackles this season.
The Tigers were just 1 of 12 on third down last week against Central Michigan and will now have to deal with crowd noise for the first time since 2019. Right tackle Hyrin White had some issues dealing with pressure last week.
Kentucky could have an advantage on the edge and redshirt sophomore J.J. Weaver looked better than expected after recording two sacks against ULM. The Wildcats must do a better job of creating third-down pressures against Missouri this season, and it appears that the Wildcats have an on-paper advantage.
Big Blue Wall vs. Missouri blitz packages
After using a primarily Cover 1 defense under Ryan Walters last season, Drinkwitz decided to make a change. However, the philosophy wasn't going to change a lot. The Tigers want to force the issue on defense by creating tackles for loss and turnovers. Missouri is all about havoc.
Under former NFL head coach and defensive coordinator Steve Wilks, the Tigers are going to bring the heat.
In the win over Central Michigan, Mizzou brought at least five rushers on nearly every play. Wilks was not afraid to isolate his cornerbacks on the perimeter. Both off-ball linebackers Blaze Alldredge and Devin Nicholson come on stunts often. Hybrid safety Martez Manuel is used in a variety of blitz schemes. This led to a 25.58 percent havoc rate highlighted by nine sacks. That is very good.
At Kroger Field, Missouri is going to hunt. The Tigers will use pressure to try and blow up plays while they take their chances in coverage with Kentucky's wideouts on the perimeter. For Liam Coen and his offense, that is just fine as long as Kentucky can absorb the pressures.
The Wildcats will counter this with some heavy 12 personnel sets, but a lot of responsibility will fall on the offensive line. Specifically, super senior center Luke Fortner must recognize looks, get Kentucky in the right protection calls, and hold up firm with the numerous A-gap pressures that Missouri will bring.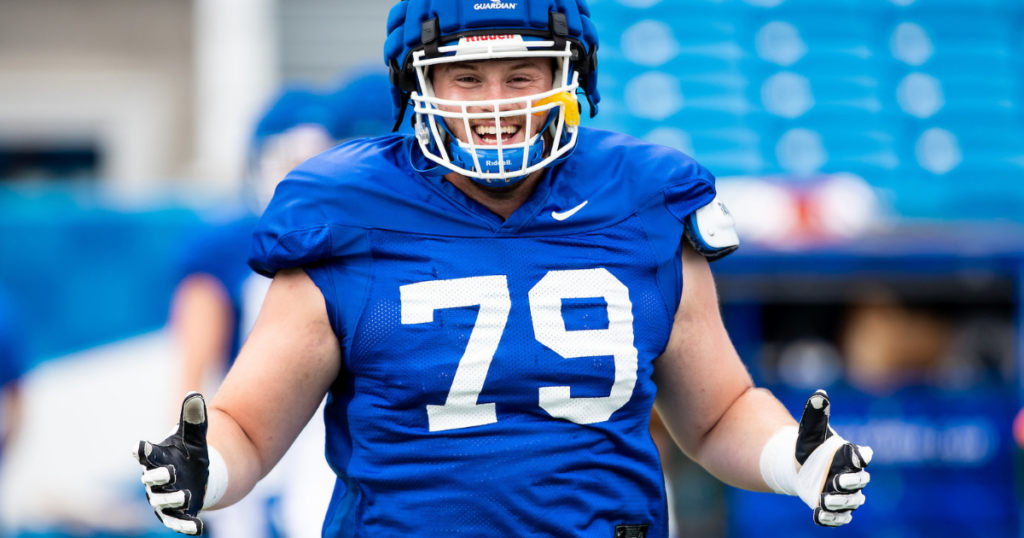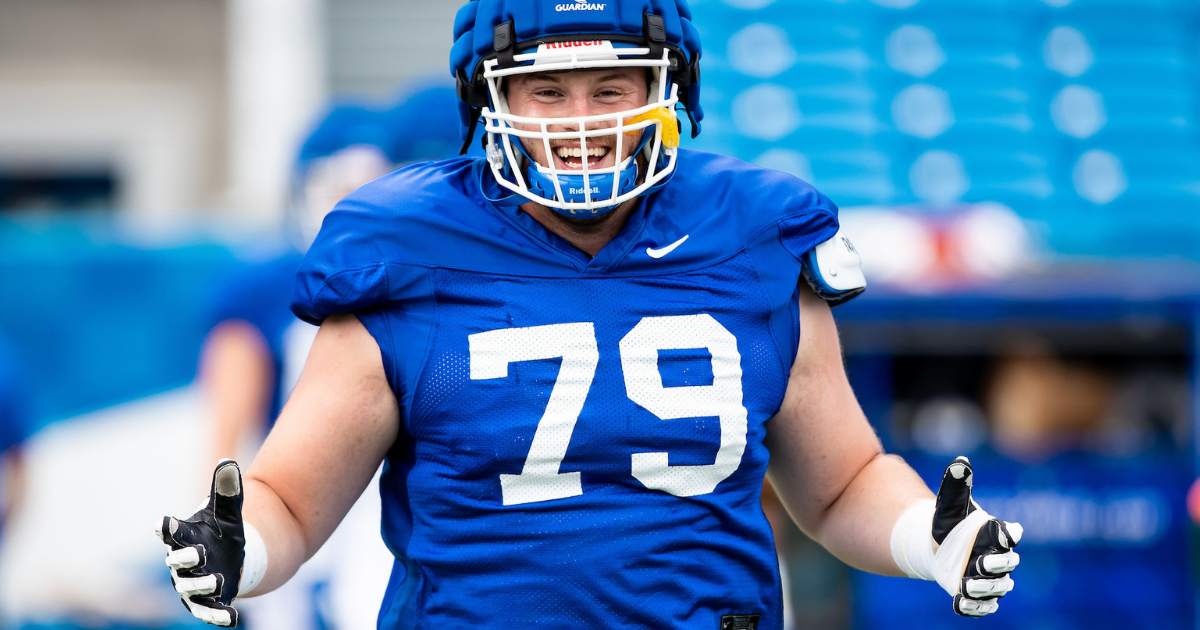 Connor Bazelak vs. Will Levis
There are numerous things to talk about with this matchup, but there is really no getting around the two QB1s. Missouri has to have redshirt sophomore Connor Bazelak outplay redshirt junior Will Levis.
In his first year as a starter, Bazelak looked like a potential NFL prospect as he was a cool customer in the pocket and constantly put the ball in the right spots. Meanwhile, he avoided both sacks and interceptions at great rates while having the arm to stretch the field vertically.
However, Drinkwitz did not turn him loose. Mizzou is seemingly trying to do that this season.
In the opener, Missouri took multiple vertical shots in the passing game, and Bazelak delivered most of the passes with accuracy. However, that aggression led to a passing success rate of just 37.14 percent. That will not be good enough to beat Kentucky.
Meanwhile, Levis finished with a 61.54 percent passing success rate in his first start while flashing some excellent accuracy with vertical pass attempts.
Due to coaching stability, shrewd transfer portal additions, and higher recruiting rankings, Kentucky has a better roster than Missouri this season. There is no getting around that. Therefore, Missouri needs a trump card in the matchup. Drinkwitz's offense with Bazelak running the show could've been the ticket, but the addition of Levis helps Kentucky negate that.
Can the former four-star recruit put the team on his back in his first-ever true SEC road start? We're about to find out.