Kentucky, Missouri dependent on super senior centers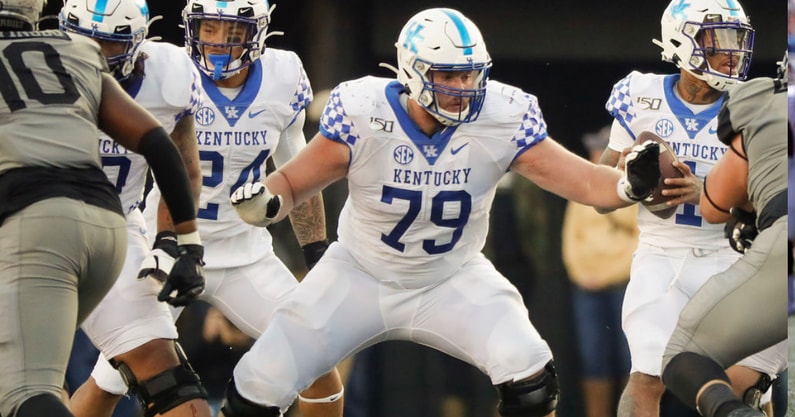 The 2021 season will always be known as the year of the super senior. Throughout college football, rosters are littered with fifth and sixth-year players who have received an extra year of eligibility due to COVID-19. Both Kentucky and Missouri are attempting to take advantage.
After the 2020 season, both Luke Fortner and Michael Maietti decided to return for their super senior season. Each is making an impact on their ball club as the year begins.
Luke Fortner
A former low three-star recruit out of Ohio, Luke Fortner has started 24 games in his career. The 6-foot-6 veteran has played in over 40 games while in Lexington and emerged as one of the SEC's best right guards in 2020. However, Kentucky's new offensive staff asked him to switch positions in the offseason.
Luke Fortner slid over to center and earned SEC Co-Offensive Lineman of the Week honors after his performance in the 45-10 season-opening victory over ULM.
"Fortner, a 6-foot-6, 297-pounder, shined in his starting role, totaling four knockdown blocks, eight blocks at the point of attack, and he did not allow a sack," UK said in a release. "Fortner and the "Big Blue Wall" helped UK amass 564 yards of total offense in the 45-10 win over ULM and they paved the way for UK to have a 300-yard passer, two 100-yard receivers and a 100-yard rusher in the same game for the first time since 2006.
The super senior has alleviated the blow for the offense as the veteran has replaced four-year starter Drake Jackson at center. Fortner is key to the offensive line operation, and so far, appears to be one of the best centers in the SEC.
Michael Maietti
Michael Maietti was a low three-star recruit out of powerhouse Ramsey (N.J.) Don Bosco Prep. The class of 2016 member went to Rutgers and spent four years with the Scarlet Knights. While in Piscataway, Maietti started 33 games and played nearly 800 snaps as a redshirt junior.
However, the veteran decided to leave following a coaching change. Maietti landed at Missouri and has made a big impact for the Tigers.
The 290-pound super senior was one of the highest-graded centers in the SEC last season per PFF and is a great fit for Drinkwitz's outside zone offense. Maietti is a key piece to the unit, and the sixth-year player leads the way for Mizzou in the trenches.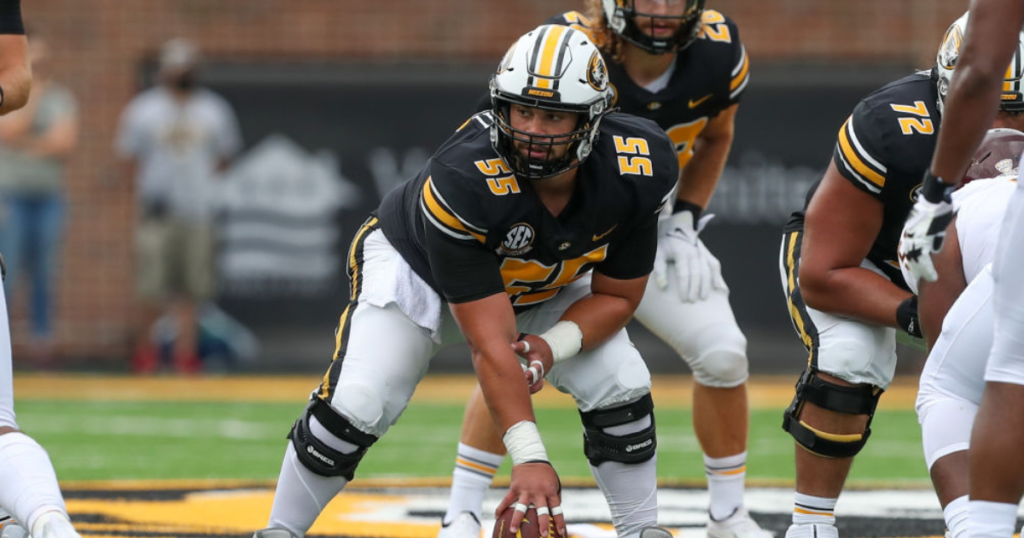 Impact
Both Kentucky and Missouri enter this week's game prep with top-notch situations at center. Both programs have heavily experienced veterans who have been through a lot of battles and have seen a lot of fronts. Their presence gives both quarterbacks and play-callers some peace knowing everything will be handled by the centers at the point of attack.
One of the biggest individual matchups of the contest will be Maietti going up against Marquan McCall and preventing penetration from Kentucky's senior nose tackle to allow the outside zone runs some room to breathe. Meanwhile, Fortner's ability to climb to the second-level to handle Mizzou's blitzes could free up some big runs for Chris Rodriguez Jr. on Saturday. Meanwhile, his calls must be on point to get Kentucky in the right protection schemes to protect Will Levis from a blitz-heavy defense.
Saturday is a big game, and both teams will put a lot on their center's plate. Both Kentucky and Missouri need their super seniors to play well.