Kentucky up to a No. 3 seed in Bracketology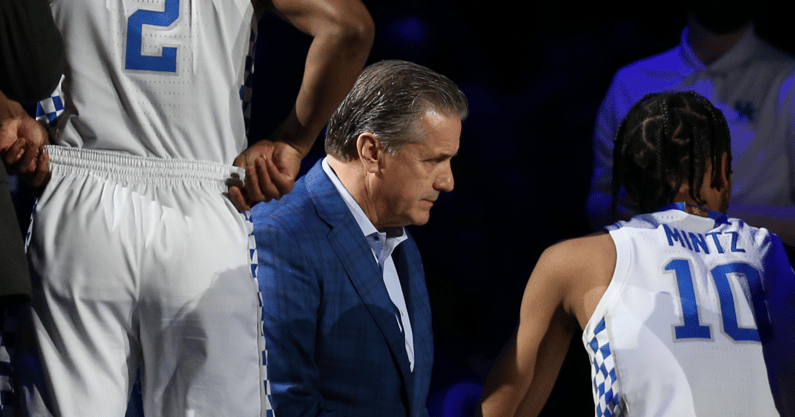 Ahead of a very big college basketball weekend, Joe Lunardi has new projections for the NCAA Tournament. Kentucky is a No. 3 seed in the latest Bracketology, released this morning. The Cats were a No. 4 seed in Tuesday's version. I guess that overtime win vs. Mississippi State really impressed ole Joey Brackets.
Auburn remains the top overall seed in the new projections. The other No. 1 seeds are Gonzaga, Baylor, and tomorrow's foe, Kansas. No. 2 seeds are Duke, UCLA, Arizona, and Purdue. Fellow No. 3 seeds are Villanova, Houston, and Michigan State. As of now, Lunardi projects six SEC teams will make the cut: Auburn (1), Kentucky (3), Tennessee (4), LSU (5), Alabama (5), and Arkansas (11). Florida and Mississippi State are his first two teams out.
If you're into hypotheticals, Lunardi has Kentucky in the South Region, playing Princeton in the opening round in Indianapolis: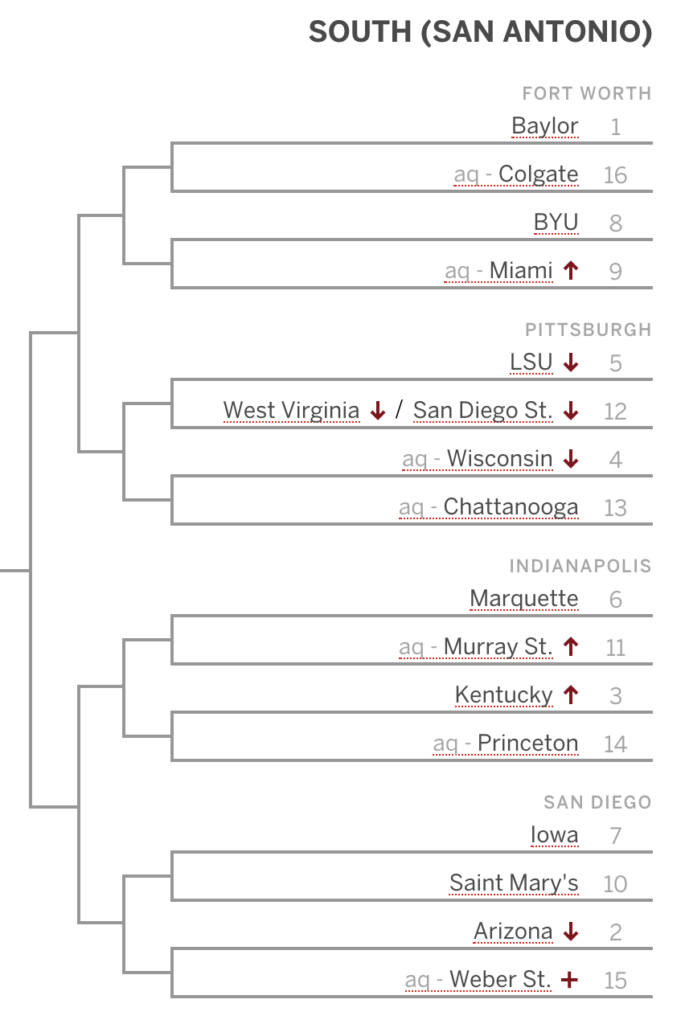 Beat Kansas, move up to a No. 2 seed
In ESPN's preview of the Big 12/SEC Challenge, Lunardi discusses the seeding implications of Kentucky vs. Kansas. If the Cats pull off a win in the Phog, they could move up to a No. 2 seed "with dreams of something even better":
The Jayhawks have slithered their way onto the top line of the projected bracket and this is exactly the kind of game that could keep them there. It also provides a measure of insurance heading into the pending February encounters with Baylor. Lose to Kentucky and the Jayhawks might have to sweep the Bears to be a 1-seed. A win mitigates what would be a very heavy lift.

For the Wildcats, this is a classic "free shot" game. Not only are we unsure of Kentucky's injury situation, but everyone — even mighty Big Blue Nation — is supposed to lose at the Phog. Any loss other than a true beating keeps the Wildcats in their current 3/4-seed range. A win brings a No. 2 seed into play with dreams of something even better
As John Calipari would say, let's ball.