Kentucky offers 5-star PG Robert Dillingham following campus visit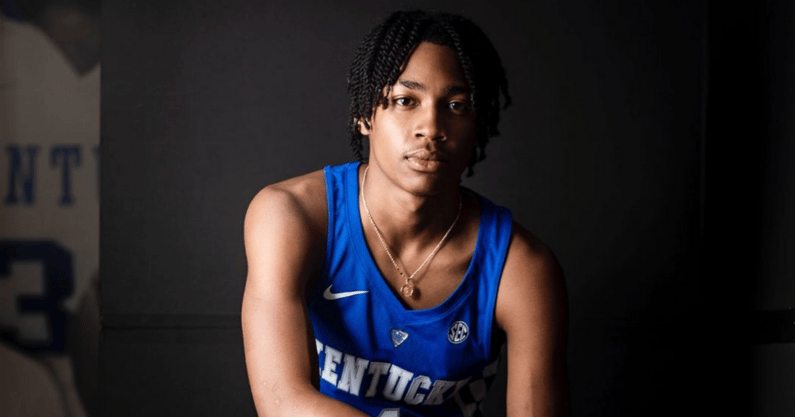 John Calipari has his eyes set on a class of 2023 point guard, and his name is not D.J. Wagner. Following an official visit to the Kentucky campus over the weekend, Robert Dillingham, a five-star junior out of North Carolina, has reportedly picked up an offer from the Wildcats. Jake Weingarten of Stockrisers first announced the news.
Dillingham was in attendance for Friday night's Blue-White Game along with fellow five-star junior J.J. Taylor.
Robert Dillingham is ranked by On3 as a five-star prospect, No. 18 in his class, and the third-best point guard. Another Kentucky target, D.J. Wagner, is the top-ranked junior ball-handler and considered a heavy UK lean, but Calipari appears to be gunning for two lead point guards at the moment.
A 6-foot-1 point guard, Dillingham was the best player from the state of North Carolina a season ago, but he has elected to transfer to California ahead of his junior season. He will reportedly enroll at Kanye West's newly established prep school, Donda Academy out in California. Big-time recruits such as Zion Cruz and Jalen Hooks have already transferred to Donda, as well.
North Carolina has been the perceived favorite to land Dillingham, but with Kentucky officially throwing its hat in the mix, his recruitment will begin to heat up. He's already taken summer visits to the likes of the Tarheels, LSU, Memphis, and N.C. State.