Kentucky offers three class of 2024 players from Buford, GA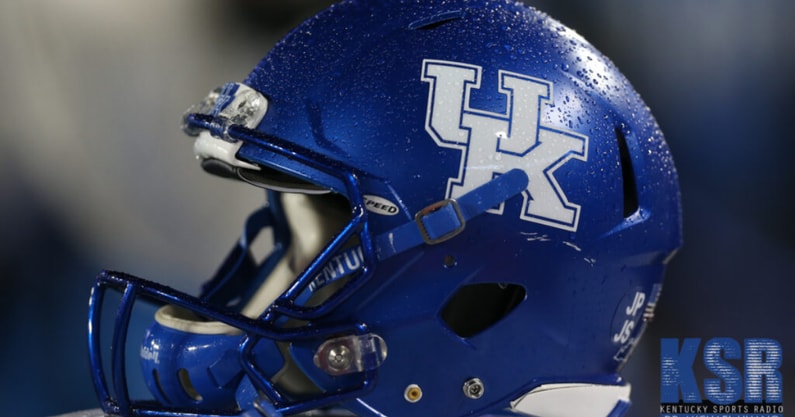 Kentucky football commit and North Cobb (GA) prospect Andre Stewart performed well in his season-opener on Friday, but it was members of the opposing team who are stealing the spotlight.
North Cobb lost to Buford High School, the defending AAAAAA Georgia state champions, by a final count of 35-27. Buford scored 28 unanswered points in the second half to complete the comeback. Three sophomore Buford players — TyShun "Ty" White, Khalil "KJ" Bolden, and Eddrick Houston — all played some sort of role in making it happen. A few days later, that class of 2024 trio announced on Monday night that they all now hold scholarship offers from the University of Kentucky.
Bolden is ranked by 247 Sports as the No. 1 wide receiver in his class and the No. 3 overall player in the country while Houston is ranked No. 82 overall in his class. White is currently unranked.
Kentucky's new defensive backs coach Chris Collins extended the offers.
All three of these players have special potential. This wasn't a case of offering three players just to curry favor with one–they can play at Kentucky one day.
KJ Bolden
Bolden is the biggest name to watch. The 6-foot, 180-pounder is an elite-level athlete and is widely considered as one of the top sophomores in the country regardless of position. As a freshman back in May, he finished among the top 10 in the 100-meters at Georgia's AAAAAA state track meet. Bolden posted a personal-best time of 10.76 seconds in the 100-meter in April.
He's no hidden secret either, evident by his offer sheet, which already includes the likes of Florida, Florida State, Georgia, LSU, Tennessee, and a few other Power 5 schools. Bolden has visited Florida State, Tennessee, and Georgia this summer and also took a camp visit to Florida.
Eddrick Houston
Houston, a 6-foot-3, 210-pound edge rusher, is on the national radar as well. Florida State, Georgia, Georgia Tech, and Ole Miss have offered on top of Kentucky. He's a multi-sport athlete, competing in both wrestling and track and field. Houston played tight end as a freshman but has since moved to defense.
TyShun White
Finally, TyShun White now holds two offers, one from Kentucky and the other from UCF. The 5-foot-10, 160-pound cornerback isn't as highly ranked as his two Buford teammates, but he possesses impressive speed (White also competes in track and field) that will make him a target for SEC programs.
For Bolden and White, the offers from Kentucky came as a complete surprise.
"It felt good. I wasn't really expecting an offer right now," White told KSR. "That one came at the perfect time and it felt real good."
"It was (a) shock because it just came out of nowhere," Bolden told KSR.
There is a long way to go in the recruitment processes for all three of these kids, but Kentucky is throwing its name into the hat early.