Kentucky Offers Top 25 Athlete Iose Epenesa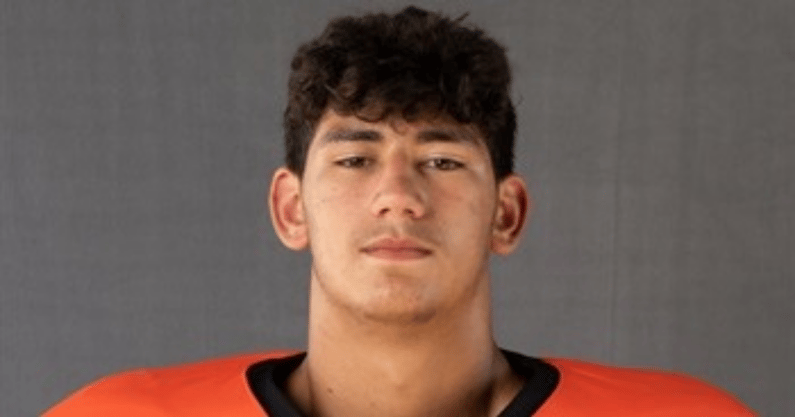 Kentucky is not shying away from the best of the best on the recruiting trail. Wednesday night the Wildcats got in the race for one of the most talented players in the 2025 recruiting class, Iose Epenesa.
Kentucky became the 17th school to offer a scholarship to Iose (pronounced YO-say) Epenesa. They join the likes of Miami, Michigan, Iowa, Arkansas, Tennessee, Oregon and Colorado. Even though he just finished his sophomore season of high school football, it's abundantly clear he will be one of the nation's top football recruits.
Epenesa is a 6-foot-4, 245-pound athlete from Edwardsville, Ill. He will be ranked as an Edge, but the term athlete is a better fitting description. In addition to rushing the passer, he plays tight end and stars on special teams. Typically, highlight reels only feature special teams for returners. Iose Epenesa blocks kicks and smashes opponents into the ground on kickoff returns. It's eye-opening.
Illinois is not a place you typically see Kentucky recruiting football players. The juice is worth the squeeze to compete against the biggest names in college football for the game-changing athlete's services.
On3 has yet to release rankings for the 2025 recruiting cycle. However, Iose Epenesa is a consensus four-star recruit. He ranks as the No. 11 player in the country according to the On3 Industry Ranking, a weighted average that utilizes all four major recruiting media companies. He is considered the No. 3 Edge and the top player in the state of Illinois.