WATCH: Top plays from Kentucky's win over Ole Miss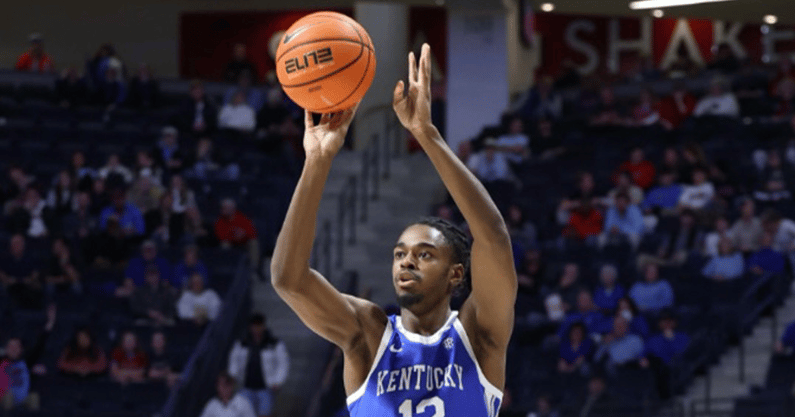 Kentucky couldn't afford a loss at Ole Miss tonight. Thankfully, even without Cason Wallace, who was out as a precaution due to a knee contusion, the Cats pulled out the 75-66 victory. Antonio Reeves led the Cats to their 15th win with a season-high 27 points, including six threes, and Sahvir Wheeler played through a sprained ankle in the second half, finishing with nine assists and only one turnover. Jacob Toppin also had 18 points, and Oscar Tshiebwe finished with 14 points and 11 rebounds, his 53rd career double-double.
If you missed the game or forgot to switch over from ESPN News once Duke/Wake Forest was over, here are the highlights from Kentucky Wildcats TV.