Kentucky only SEC program to crack all three major Top 25s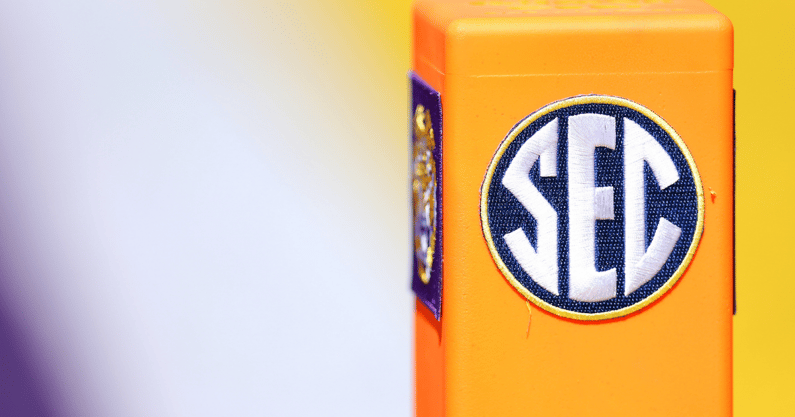 The SEC is having a good showing this season in men's basketball, women's basketball, and of course football.
However, no program is as consistent as Kentucky.
In fact, Kentucky is the only program to have all three programs ranked in the Top 25 in their respective category, as of December 3rd.
Kentucky was the top-ranked men's basketball program in the conference, coming in at number nine. The women's team comes in at No. 16 while football is No. 23 in the College Football Playoff rankings.
An SEC East contender
Kentucky Football was briefly in the conversation for first place in the SEC East pending a victory over Georgia on October 16th.
Despite losing to Georgia, Kentucky was one of the only teams to score 13 points against them this season. Georgia averaged an allowance of only 6.9 points this season before Saturday's loss to Alabama.
In a challenging SEC East football conference, Kentucky finished second, a remarkable accomplishment for a team that 10 years ago struggled to beat any SEC team.
Kentucky Football ended the regular season at 9-3, with a 5-3 SEC record.
National performances
Kentucky men's and women's programs have both had a strong start this season, with the men suffering one loss to No. 1 Duke and the women suffering one loss to No. 6 Indiana.
Both programs were ranked ahead of Kentucky.
Kentucky Men's Basketball will not face an SEC opponent until December 29th against Missouri, with the women following against Auburn on the 30th.
UK Hoops will face both South Carolina, the number one ranked team in the country, and Tennessee, the 11th ranked, back-to-back on January 9th and 16th, respectively.
No other conference in the country has more nationally ranked teams in the big three categories.
As they say, it just means more.