Kentucky opens as 19-point favorites to beat Vanderbilt next weekend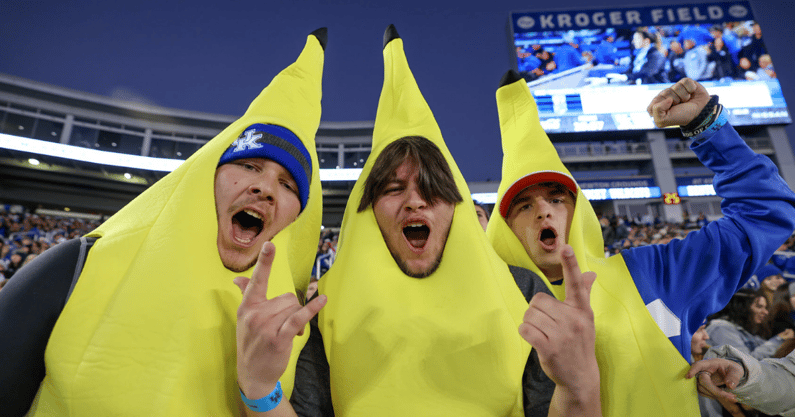 After three straight losses, Kentucky could use a blowout victory in the worst way. Las Vegas believes that one should come sooner rather than later.
According to Circa Sports, the Kentucky Wildcats (6-3) have opened up as a 19-point favorite to take down the Vanderbilt Commodores (2-7) in next weekend's road matchup. The over/under has been set at 54.5.
Kentucky's 6-3 record on the season mirrors its 6-3 record against the spread. Vandy, on the other hand, is just 3-6 against the spread. The Commodores' seven losses this season have come by an average of 27 points.
A 19-point edge is hardly the highest of Week 11, either. Texas is a 30-point favorite to beat Kansas while Alabama is a 50-point (FIFTY!!!) favorite to beat New Mexico State. Kentucky will play NMSU in two weekends at Kroger Field.
If you ask ESPN's Matchup Predictor, the numbers give Kentucky a massive advantage, with a 93.6 percent chance to beat Vanderbilt. Looking ahead, ESPN also gives Kentucky a 98.9 percent chance to beat New Mexico State but just a 49.5 percent chance to take down Louisville.
What do we think about the line as it stands? Too high or too low? Vanderbilt is the worst SEC foe UK will play all season long and the 'Dores struggle to hit the 20-point mark on a consistent basis. Kentucky hasn't looked all that impressive in the last three losses, but an easy win over Vanderbilt would be a great motivator to close out the regular-season schedule.
Kentucky-Vandy will kickoff on Saturday, Nov. 13 down in Nashville at 7:00 p.m. EST on ESPN2.
Discuss This Article
Comments have moved.
Join the conversation and talk about this article and all things Kentucky Sports in the new KSR Message Board.
KSBoard