Kentucky PG Sahvir Wheeler enters portal as graduate transfer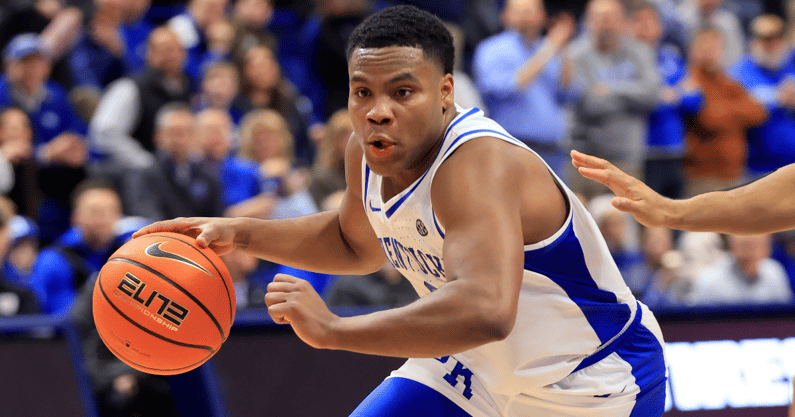 The first transfer domino has fallen for Kentucky men's basketball.
On Monday afternoon, Wildcat point guard Sahvir Wheeler entered his name in the transfer portal, according to multiple reports. The 5-foot-9 floor general has spent the last two seasons with Kentucky after beginning his college career with the Georgia Bulldogs. Wheeler will enter the portal as a graduate transfer with one year of eligibility remaining.
During his time with Kentucky, Wheeler started 43 of his 51 appearances, averaging 9.1 points, 6.3 assists, and 2.5 rebounds per game while shooting 43.2 percent overall from the field.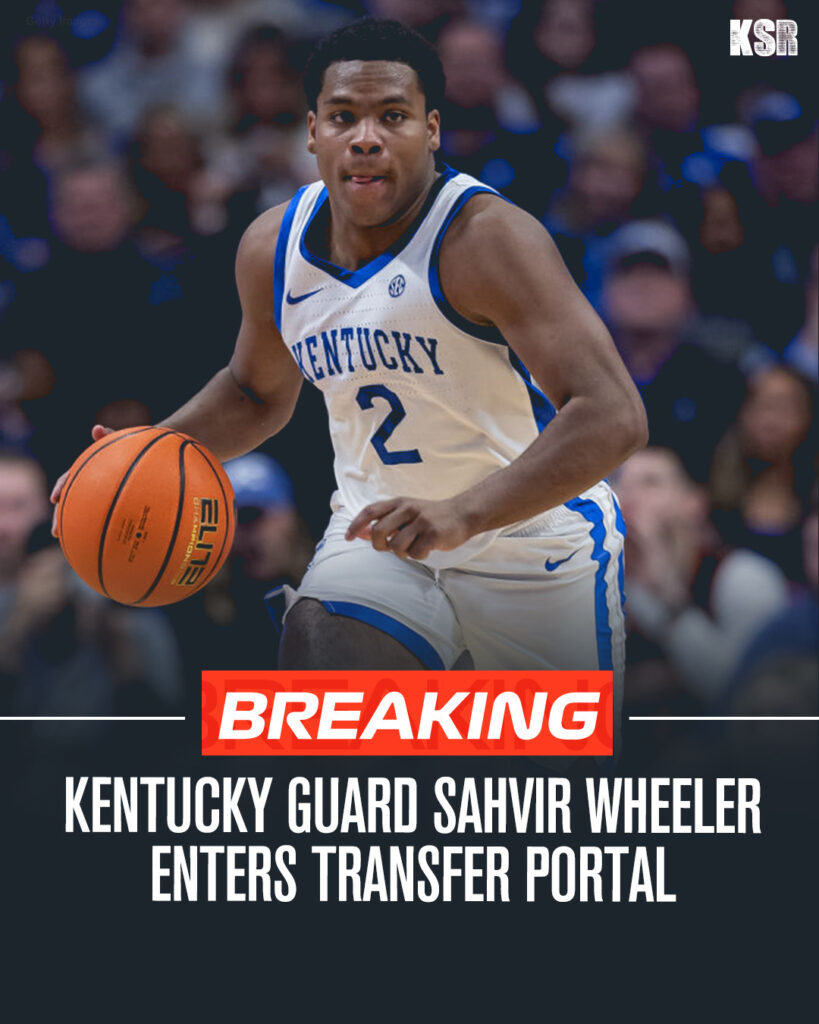 Following a successful first season with Kentucky that saw him average 10.1 points and 6.9 assists per game as the Wildcats' full-time starting point guard (and a finalist for the Bob Cousy Award as the nation's top point guard), Wheeler's second stint was filled with controversy.
Injuries plagued him throughout the 2022-23 season, resulting in him playing just 21 games (14 starts) with per-game averages of 7.7 points and 5.6 assists. He was ultimately replaced by freshman Cason Wallace as the team's defacto point guard during SEC play before missing the final month-plus of the season due to injury. Wheeler was listed as available for Kentucky's 2023 NCAA Tournament but was never fully healthy enough to give it a go.
A native of Houston, TX, Wheeler will surely have plenty of suitors in the portal. He led the SEC in assists as a sophomore at Georgia then again as a junior at Kentucky. Wheeler also shot a career-high 36.6 percent from distance this past season. In his final game as a Wildcat, he finished with eight points and three assists in 26 minutes during a win over Florida on Feb. 4.
UPDATE (4:19 PM): John Calipari confirmed Wheeler entered the portal, wishing him well on social media.