Kentucky ranked No. 12 in new Coaches Poll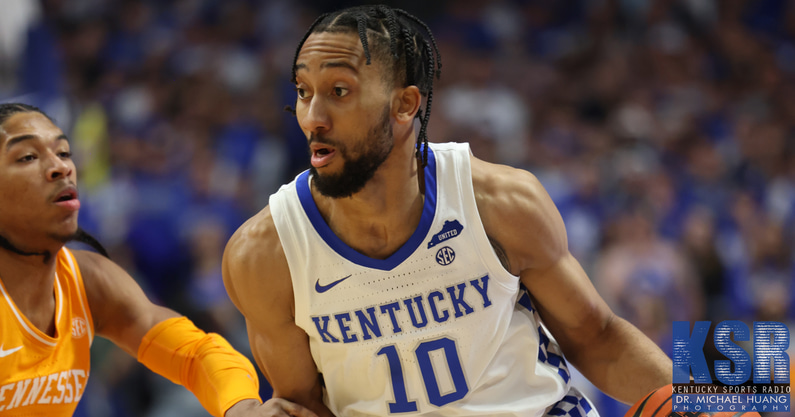 Moments after the Associated Press released its new Top 25, the USA Today Coaches Poll updated its college basketball rankings with Kentucky in the same spot. The Wildcats are No. 12 in both the AP and coaches polls this week, up five spots from 17th in last week's coaches' rankings. Kentucky moved six spots in the AP.
Also making a big climb in the coaches' eyes, Auburn moved up to No. 2 in the final update before Kentucky travels to Auburn to play the Tigers on Saturday. That'll be a big one for the SEC race.
Kentucky's next opponent, Texas A&M, is not ranked but did receive votes in the new top 25.
See how the coaches saw it below.
Coaches Poll Top 25
1) Gonzaga
2) Auburn
3) Arizona
4) Purdue
5) Duke
6) Baylor
7) Kansas
8) Wisconsin
9) UCLA
10) Houston
11) Villanova
12) Kentucky
13) Michigan State
14) Iowa State
15) USC
16) LSU
17) Illinois
18) Ohio State
19) Texas Tech
20) Xavier
21) Providence
22) Texas
23) Colorado State
24) Loyola-Chicago
25) Tennessee
25) Connecticut