Kentucky reaches out to Rutgers grad transfer Cam Spencer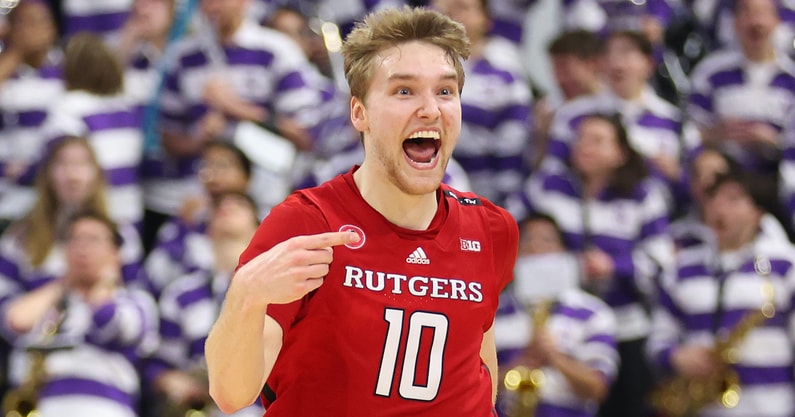 Kentucky has expressed interest in one of the top graduate transfers in college basketball — a necessary move for a program with just seven scholarship players on the roster leading up to move-in for student-athletes in June.
Rutgers guard Cam Spencer, who has one season of eligibility remaining as a grad transfer, entered the portal on Friday. Since then, Kentucky has joined the likes of UConn, Georgetown, Indiana, Miami (FL) and Texas to reach out, according to Adam Zagoria of NJ Advance.
Spencer was the Scarlet Knights' leading scorer this past season, averaging 13.2 points per contest on 44.4 percent shooting, 43.4 percent on 3-pointers and 89.4 percent at the line. He also added 3.8 rebounds, 3.1 assists and 2.0 steals in 31.5 minutes per game.
The 6-foot-4 guard out of Davidsonville, MD started his career at Loyola-Maryland, averaging 10.0 points as a freshman, 10.2 as a sophomore and 18.9 points as a junior.
Kentucky has five-star freshmen DJ Wagner, Rob Dillingham, Justin Edwards and Aaron Bradshaw, along with McDonald's All-American Reed Sheppard, signed on for the upcoming 2023-24 season, with Adou Thiero and Ugonna Onyenso back for their respective sophomore campaigns. Beyond those seven, Oscar Tshiebwe, Antonio Reeves, and Chris Livingston are all testing the NBA Draft waters and have until May 31 to withdraw.
Tshiebwe and Livingston have long been expected to keep their names in the draft, but Reeves had been an anticipated returnee from the beginning. This past weekend, though, whispers began growing that he, too, was interested in keeping his name in the draft — or even exploring his options as a graduate transfer.
Insert Spencer, who could step in as a Reeves replacement, providing a much-needed veteran scoring spark alongside Kentucky's young incoming talent. Or an addition — replacing CJ Fredrick, perhaps? — if John Calipari can convince Reeves to return.
Either way, it's a step in the right direction. The Wildcats need players (and fast).