Kentucky Recruits In Action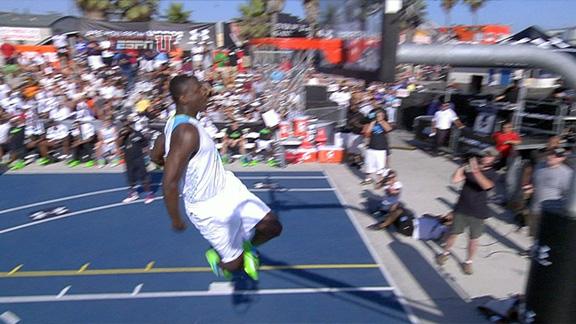 Tipping off right now over on ESPNU is the Under Armour Elite 24 basketball game. The game feature several guys who could end up being a part of the Wildcat recruiting class both this year and next.
Tonight's game features the Harrison twins and Julius Randle teaming up for Coach Brandon Jennings
. There have been rumors that Randle doesn't want to play with the twins on the next level. Tonight's game will provide a glimpse of if it could work and what we could potentially see on the floor in Rupp to begin 2013.
On the other side of the court will be UK target Andrew Wiggins
. Currently the number one player in the land is a part of the class of 2014 but he is taking the classwork to reclassify. Kentucky's 2013 recruiting class could be on the floor for the majority of the night.