Kentucky set to represent USA in international summer event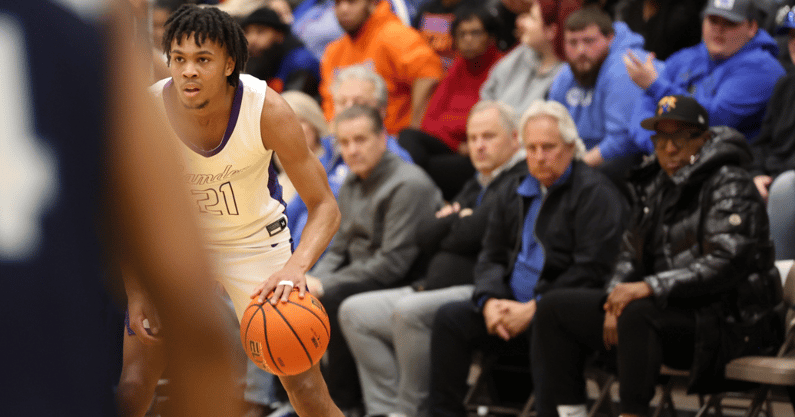 The Kentucky Wildcats are headed to Canada, participating in an international summer event leading up to the 2023-24 men's basketball season.
John Calipari announced on his call-in radio show Monday evening that the program is in the process of scheduling an event in July, one that will allow the Wildcats to take on "good competition" months before the season begins.
"I got a call about us possibly playing, being invited to play in an event in July," Calipari said. "That would be great for our team, should be coming out shortly if that's the way this goes, which I believe it will. We'll have some summer play against good competition to figure out where we are. It's a good start for us."
When asked if there were any other details to reveal at this time, Calipari said he was "not going to do that right now," only adding that it would be a week-long event that would benefit a young team.
And then Chin Coleman joined the program, replacing Calipari — the Kentucky head coach is watching future Wildcat Justin Edwards in action tonight. Calling in, the assistant coach slipped up and revealed that the event would take place in Toronto, Canada this summer.
"We have another trip and we'll be into the games in Toronto that we'll have," he said. "Those will be very critical with a young group."
Oops.
What will that event look like? Sources tell KSR that Kentucky is set to represent the United States and play against international competition. Baylor University participated in the same event, the GLOBL JAM, in Toronto last July 5-10.
It was an Under-23 tournament that featured teams from USA, Canada, Italy and Brazil in a partnership between Canada Basketball and the National Association of Basketball Coaches (NABC). Recognized by FIBA, the tournament featured a four-team pool competing in round-robin action from July 5-8, followed by the semifinal round on July 9 and the championship on July 10.
Now, the Wildcats will have a similar opportunity to get ready for the 2023-24 season.