Kentucky shoots itself in the foot, falls at Ole Miss 22-19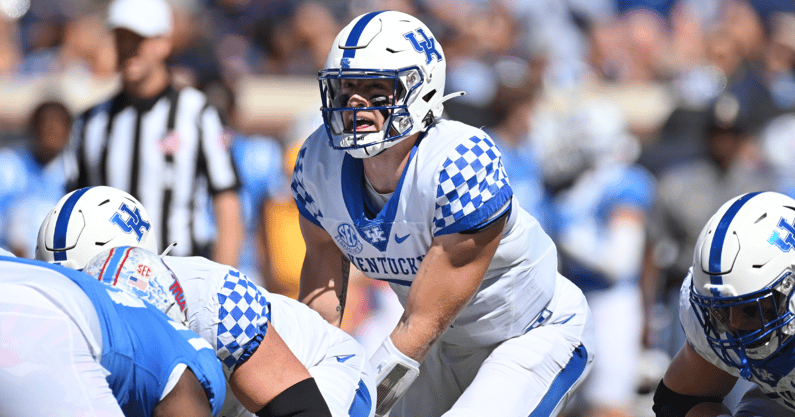 One missed field goal, two missed PATs and a safety. Seven free points handed to Ole Miss in a three-point loss for Kentucky down in Oxford.
With countless opportunities to pull off the crucial road victory, the Wildcats' self-inflicted errors were too much to overcome, falling 22-19 to the Rebels. Kentucky moves to 4-1 on the year and 1-1 in SEC play.
Will Levis finished the day with 220 yards and two touchdowns on 18-24 passing, but two fumbles in the game's final minutes cost the Wildcats a chance at the comeback victory. Kentucky had the ball inside the red zone on both drives, the first ending in a fumble for Levis diving for the first down marker — with a missed targeting call on the hit — and the second ending in a strip-sack just one play after a touchdown catch for Dane Key that was called off due to an illegal formation penalty.
Two scoring opportunities for the win, two brutal turnovers. And that's on top of the other costly errors throughout the game.
Elsewhere, Chris Rodriguez finished with 72 yards and a touchdown on 19 carries in his return, with Izayah Cummings adding 23, JuTahn McClain with 21 and Kavosiey Smoke with six. Rodriguez added another 40 receiving yards on three catches out of the backfield.
In terms of positives, Barion Brown was a clear one, finishing with 81 receiving yards on two catches to go with an absurd 164 kickoff return yards — one going for 85 yards and another should-be touchdown had he not been tripped up by a teammate.
As a team, Kentucky finished with 328 yards and 17 first downs compared to 399 and 19 for Ole Miss. The Wildcats controlled the time of possession 36:53 to 23:07, but quick scores for the Rebels and a lack of execution on UK's end made up the difference.
All in all, one of the most brutal losses for Kentucky in recent memory.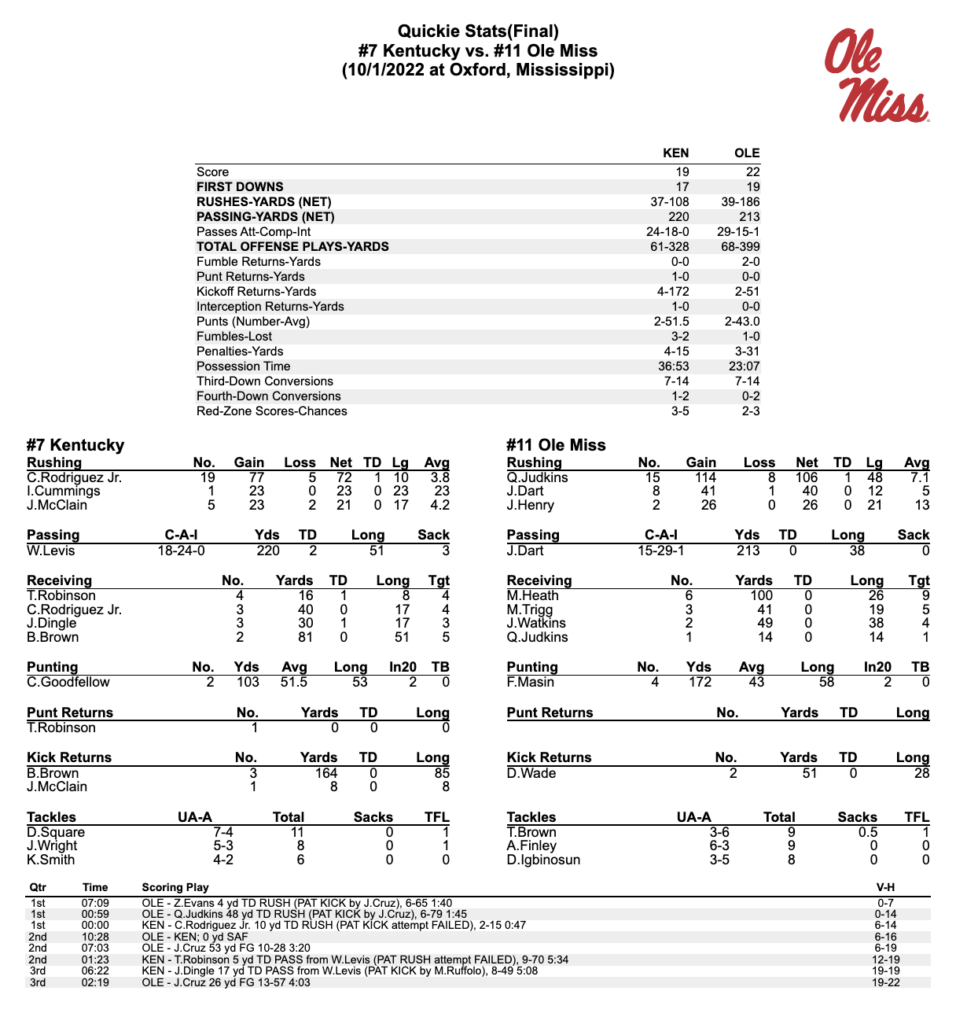 That one will sting for a while.