Kentucky vs. South Carolina approaching a sellout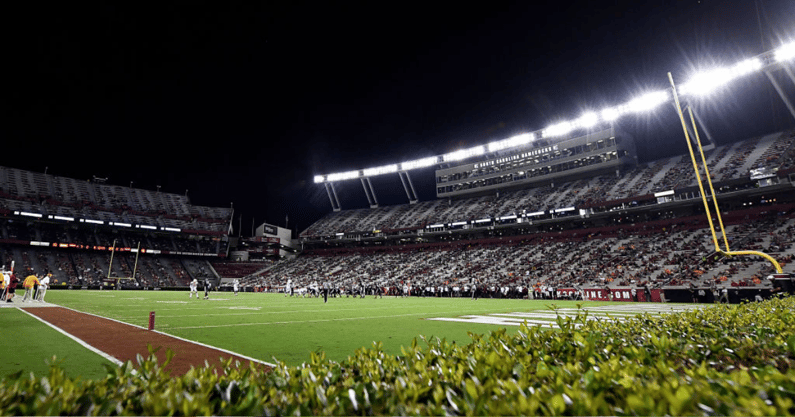 Kentucky plays its first road game of the year Saturday at South Carolina — really, its first true road game since 2019 when you consider last season's limited stadium capacities. South Carolina is pulling out all the stops to make sure Williams-Brice Stadium is packed Saturday night. Yesterday, the Gamecocks announced that approximately 1,000 tickets remain for the game; if you look at the Ticketmaster map this morning, it appears to be fewer than that.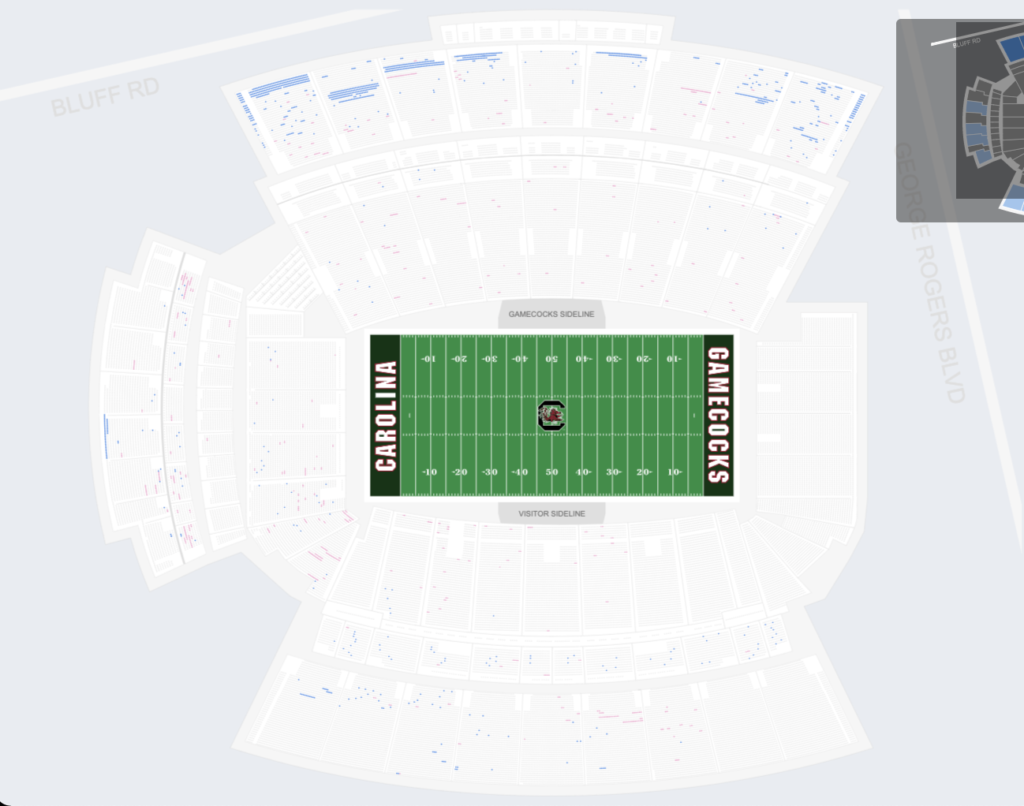 On Tuesday, Gamecocks coach Shane Beamer called on fans to show up early and be loud — even though they will be required to mask up due to an ordinance from the City of Columbia.
"If you're wearing a mask, great," Beamer said. "You ought to be yelling so loud that the sound from your voice tears a hole in the mask. I don't even know if that's humanly possible, but let's sure as heck try."
Prior to South Carolina's season-opener vs. Eastern Illinois, multiple students were injured in a massive crowd trying to get into the gates. In response, the Gamecocks are bringing in additional gameday personnel to help the process move more smoothly. They're also encouraging students to show up early by offering discounted concessions before kickoff, free bottles of water, and free rally towels.
Plenty of Pregame Activities
Going to the game? The Cat Walk will take place at approximately 5:45 p.m. at the North Service Gate.
SEC Nation will also be in town, broadcasting live from the Horseshoe on South Carolina's campus from 10 a.m. to noon. Marty & McGee will kick things off at 9 a.m. There's also a boat show in Gamecock Village starting at 2:30 p.m. So, lots of activities to keep you entertained before kickoff.
Kickoff is at 7 p.m. on ESPN2. Go early. Wear blue. Be loud. Pack earplugs.