Kentucky still has a 5 percent chance to make the CFB Playoff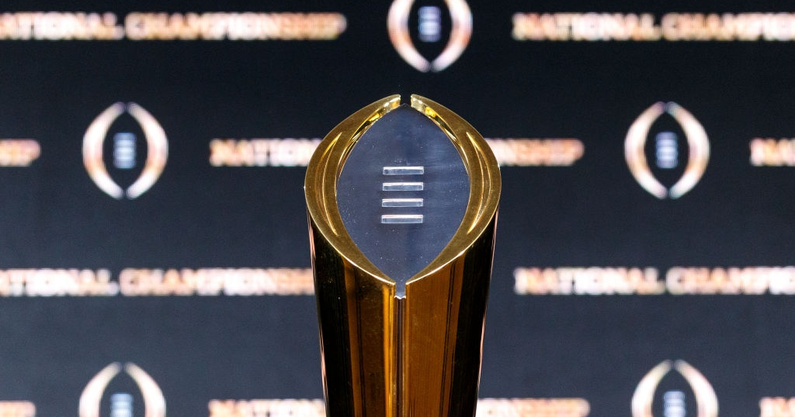 In the words of Jim Mora, "Playoffs?" Yes, Playoffs, the CFB Playoff to be precise. It's week nine of the college football season and Mark Stoops' Kentucky football team has a path to the CFB Playoff.
Of course, we should take things one step at a time. Davis Wade Stadium is a difficult venue where Kentucky has not won since 2008. The BBN should be focused on Mississippi State right now. Before we completely get into game mode, let's dream big one more time, shall we?
The number crunchers at FiveThirtyEight have created an algorithm to calculate mathematical CFB Playoffs predictions during each week of the season. The projected final four is currently Georgia, Alabama, Oklahoma and Ohio State.
Based on the FiveThirtyEight calculations, Kentucky is 14 spots out of the CFB Playoff at No. 18 overall. The Wildcats currently have a 5% chance to make the CFB Playoff. If they can win out and finish the season 11-1, the Wildcats improve to a 23% chance. It increases six more percentage points to 29% if Georgia wins out and finishes 13-0.
Kentucky's CFB Playoff Path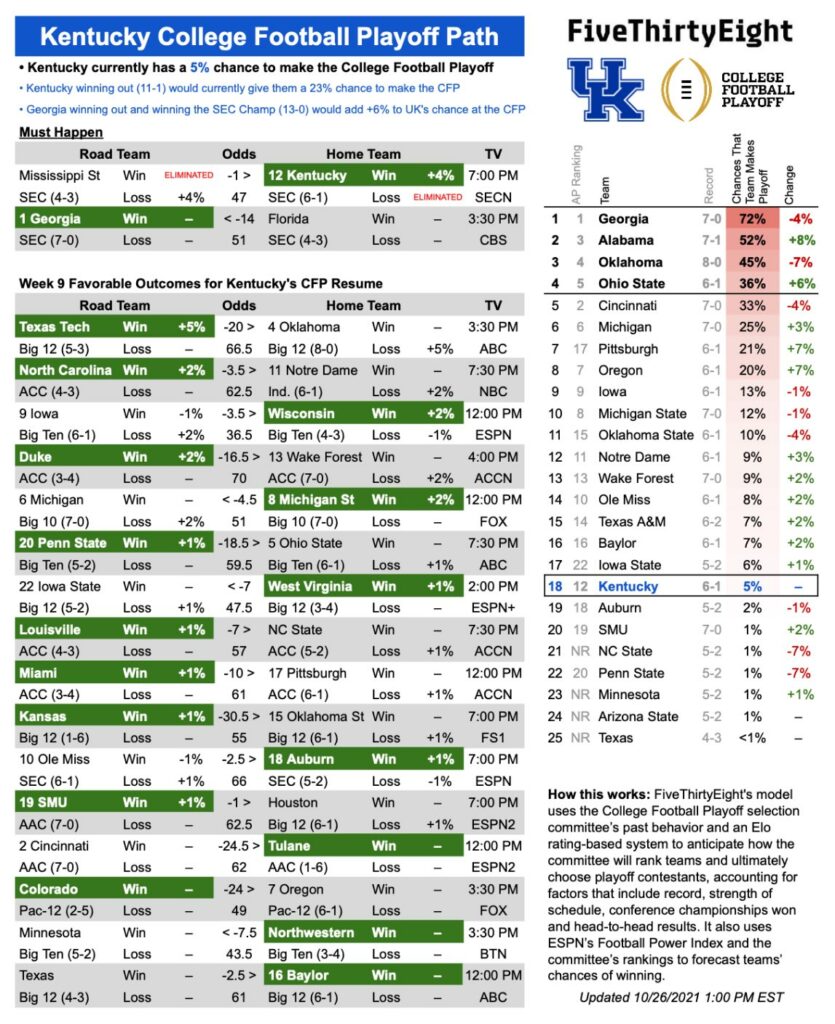 Yes, a lot needs to happen for Kentucky to reach the final four, but it's possible. It all starts with a win over Mississippi State. Most metrics consider that game a toss up, with ESPN's SP+ calling for a 28-24 Mississippi State win.
No matter what happens Saturday in Starkville between the Wildcats and the Bulldogs, the first edition of the CFB Playoff rankings will be released Nov. 2 at 7 pm ET on ESPN. The Wildcats have appeared in the CFB rankings six times, all in 2018, peaking at No. 9.