Kentucky targets to watch in Orlando at 2022 NBPA Top 100 Camp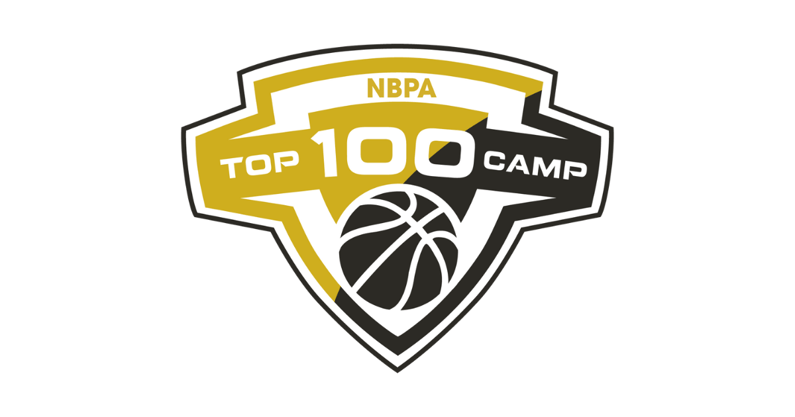 The NBPA Top 100 High School Basketball Camp is widely regarded as one of the most prestigious events available to elite high school athletes. Since its inception in 1994, over 300 players have gone on to successful careers in the NBA, including former Kentucky standouts Bam Adebayo, Eric Bledsoe, Devin Booker, Anthony Davis, De'Aaron Fox, Andrew Harrison, Michael Kidd-Gilchrist, Brandon Knight, DeAndre Liggins, Darius Miller, Nerlens Noel, Patrick Patterson, Rajon Rondo, Karl-Anthony Towns and Tyler Ulis.
Who is set to take the floor at this year's camp, which is set to run from June 29-July 1 at the ESPN Wide World of Sports in Orlando, Florida? 100 prospects will be in attendance in total, with over 20 having connections to the Kentucky Wildcats.
The biggest names of interest? Kentucky commits Robert Dillingham and Reed Sheppard, along with the likes of five-star center Aaron Bradshaw, five-star wing Justin Edwards, five-star forward Kwame Evans Jr., and five-star guard Isaiah Elohim (2024), who all hold scholarship offers from the Wildcats.
John Calipari will be in attendance alongside assistant coaches Orlando Antigua, Chin Coleman and K.T. Turner. Who will the program's representatives be keeping a close eye on in Orlando? The following players have confirmed past or current interest from Kentucky, official offers, or connections to the program that could lead to future contact.
Jason Asemota – Hillcrest Prep (2024)
Flory Bidunga – Kokomo High School (2024)
John Bol – Christian Brothers (2024)
Xavier Booker – Cathedral High School (2023)
Aaron Bradshaw – Big Picture Academy (2023)
Carter Bryant – Fountain Valley High School (2024)
Naasir Cunningham – OTE (2024)
Somtochukwu Cyril – Hamilton Heights Christian Academy (2024)
Robert Dillingham – Donda Academy (2023) – Kentucky commit
Justin Edwards – Imhotep Charter (2023)
Isaiah Elohim – Sierra Canyon (2024)
Kwame Evans Jr. – Montverde Academy (2023)
Baye Fall – Accelerated Schools (2023)
Bronny James – Sierra Canyon (2023)
Isaiah Miranda – Commonwealth Academy (2023)
Nasir "Sir" Mohammed – Myers Park High School (2024)
Darryn Peterson – Cuyahoga Valley Christian Academy (2025)
Derik Queen – Montverde Academy (2024)
Reed Sheppard – North Laurel High School (2023) – Kentucky commit
Jarin Stevenson – Seaforth (2024)
Tru Washington – Phoenix Point High School (2023)
Cody Williams – Perry Gilbert (2023)
*Players in bold have received scholarship offers from Kentucky
Storylines To Watch
Kentucky has already picked up commitments from Rob Dillingham and Reed Sheppard in the rising senior class, with another likely on the way in Aaron Bradshaw. All three players are expected to suit up in Orlando, giving fans an up-close-and-personal look at how the trio plays against some of the top talent in all of high school basketball. For Sheppard specifically, it's his first opportunity this summer to play at a national camp of this caliber, one loaded with five-stars across all shoe circuits and age groups.
Sticking with the class of 2023, Kentucky has ramped up contact with five-star forward Xavier Booker, with Orlando Antigua traveling to see him play in Indianapolis this past weekend. John Calipari and K.T. Turner made the trip to Shelbyville to watch him play just one week before. As other targets in the class slip on the school's priority list, the 6-foot-10 forward is moving on up.
Kentucky continues to chip away with five-star wing Justin Edwards, who has been seen as a heavy Tennessee lean in recent months. John Calipari has been in Philadelphia each of the past two weekends to watch the 6-foot-7 prospect in person, with the entire staff set to watch Edwards again this week in Orlando. Can the Wildcats close the gap and potentially retake the lead?
Flory Bidunga is the most intriguing name to keep an eye on, the fastest-rising center in all of high school basketball right out of Kokomo, Indiana. Jumping all the way up to No. 6 overall in Rivals' updated rankings, the 6-foot-10 big man boasts a college-ready frame with standout athleticism and touch around the basket. Kentucky has watched him play on the adidas 3SSB circuit with Indiana Elite 16U, but this will be the school's first chance to see him battle against the best of the best. Should he dominate against this level of competition, expect him to become the Wildcats' top frontcourt priority in the class of 2024.
How about some family connections? TyTy Washington's younger uncle — yes, you read that correctly — Tru Washington will be in attendance, with Kentucky tracking his growth in the 2023 class. Sir Mohammed, son of Kentucky two-time national champion Nazr Mohammed, will also suit up in Orlando. Elsewhere, the sons of NBA standouts LeBron James (Bronny James), Ray Allen (Ray Allen III), Penny Hardaway (Ashton Hardaway), Carlos Boozer (Cameron and Cayden Boozer), James Posey (Jace Posey) and T.J. Ford (T.J. Ford Jr.) will take the floor, creating one heck of a family affair at the ESPN Wide World of Sports.
Complete Roster
The complete roster can be found below, with players listed in alphabetical order.

Live Stats
Want to keep track of how your favorite targets are performing at NBPA Top 100 Camp? Live stats will be available on the event's official website here.
---
KSR will have boots on the ground in Orlando throughout the week, with interviews, scouting reports and recaps to follow.