You can watch Kentucky's targets in the FIBA U17 World Cup today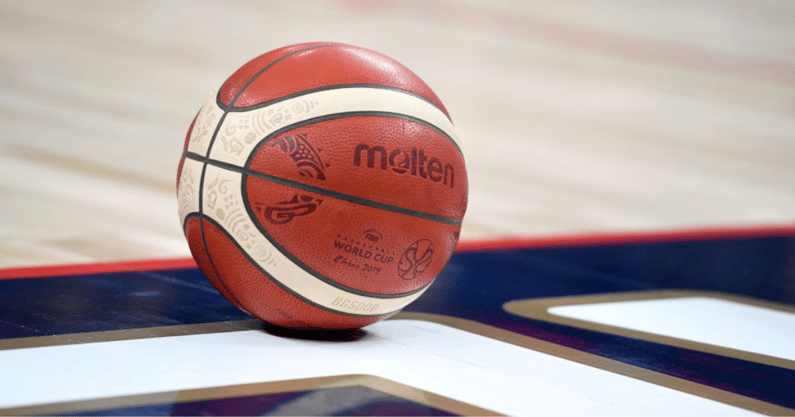 Malaga, Spain remains the center of Kentucky Basketball's recruiting efforts this week as the FIBA U17 World Cup begins in earnest. John Calipari and Orlando Antigua made the trip overseas to watch four of the program's primary targets, Ron Holland, Ian Jackson, Karter Knox, and DJ Wagner, compete for Team USA. This afternoon, Team USA will play Mali at 2:45 p.m. ET in the final game of group play. So far, the Americans are 2-0, with blowout wins over Lebanon (120-44) and Slovenia (88-55) in Group C. The Round of 16 starts on Wednesday.
Here's where Kentucky's targets rank in scoring among all players:
Pro Insight was at USA Basketball's U17 trials and training camp prior to the group leaving for Spain. Yesterday, they released their scouting report on the squad. Wagner had to miss part of training camp due to school obligations, but here are Pro Insight's notes on Holland, who he believes could win MVP of the entire FIBA World Cup.
Ron Holland | 2023 | Forward

After a successful summer last year that saw him lead the U16 Americas Championship in scoring (19.0) and efficiency (163.0) while ranking third in rebounds (10.2), Holland is back and ready to capture another gold medal. At 6'8", he is a strong positional rebounder who can grab-and-go after a miss. During training camp, he handled the ball at times and showed promise as a playmaker, especially in transition and in early offense. I was particularly impressed with his leadership, encouraging the newcomers when he wasn't on the floor during a drill and helping guys get acquainted with defensive rotations. Holland has improved his three-point shot and is a dynamic slasher and driver. Moreover, his physical tools and athleticism bode well as a switchable player on defense, especially in the FIBA game. If I had to name an early favorite for MVP of the WC, it would be Holland.

Pro Insight
Holland was the star of USA's win over Slovenia on Saturday, putting up a team-high 14 points, six rebounds, and three assists. In addition to John Calipari and Orlando Antigua, Arkansas and Texas had assistants on hand to watch him play. The five-star forward is down to Kentucky, Arkansas, Texas, UCLA, and the G-League. On another 2023 front, Louisville's Nolan Smith and Danny Manning are also in Spain to watch DJ Wagner.
Team USA vs. Mali Live Stream
You can watch Holland, Jackson, Knox, Wagner, and Team USA in action starting at 2:45 p.m. ET on FIBA's channel on YouTube. Or, just check KSR later this afternoon for highlights.