Kentucky's Tight End Room Has Impressed During Fall Camp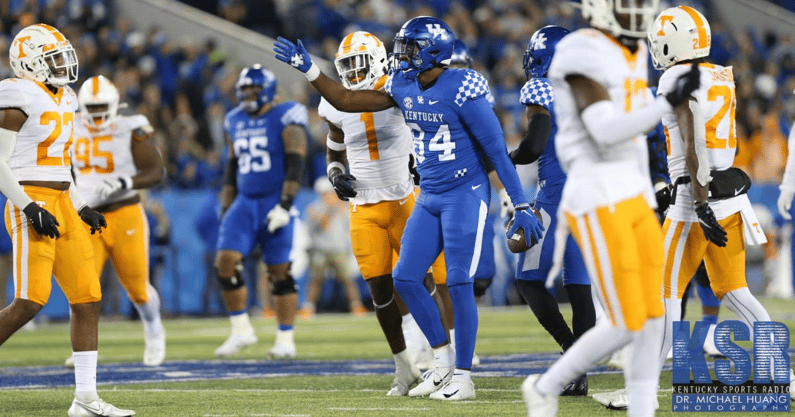 It's mid-August. So, that means the BBN, me included, is excited about the Kentucky tight ends. This year could be the year. Heck, this is my second post on the subject. Vince Marrow's group is deep, varied, and talented. The collection of Keaton Upshaw, Brenden Bates, Izayah Cummings, Jordan Dingle, and Josh Kattus has performed at an extremely high level during fall camp. KSR will go deeper into specific players in our position previews, but I thought we could talk a little about the TEs. 
Sources tell KSR that the TEs registered 12 catches in Saturday's scrimmage. In specific, Jordan Dingle and Josh Kattus both grabbed four passes each for a combined 67 yards. This is consistent with what I've been hearing this summer and throughout the preseason sessions. Having two newcomers to the rotation is promising. We already know that Brenden Bates is an extremely valuable veteran and a powerful in-line blocker. His next step is to stretch the field. Izayah Cummings is a former WR who flashed in 2021 and is a downfield threat. Keaton Upshaw returns from missing last season after an encouraging 2020 campaign. But Kattus and Dingle have jumped out. That could be because they're new to the situation or because they are risers.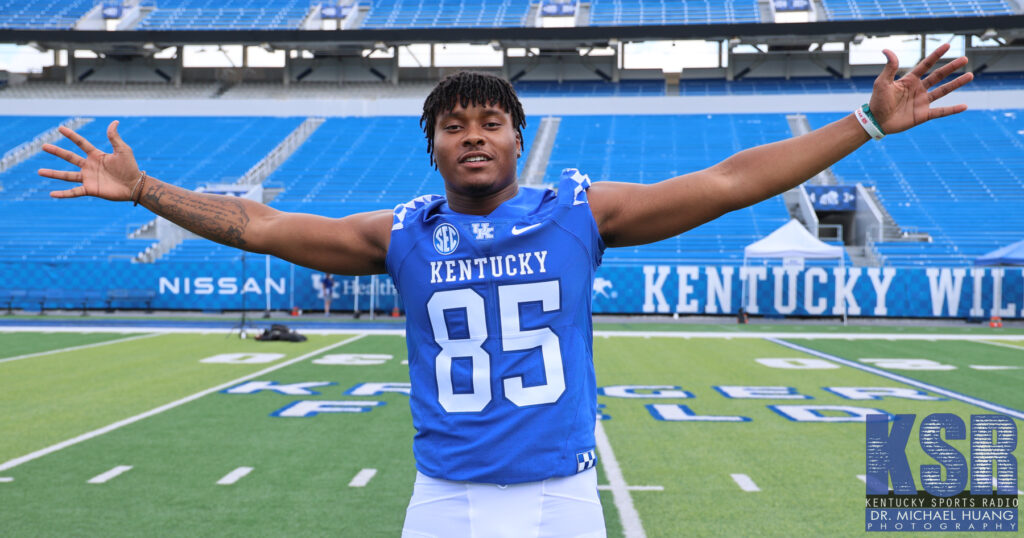 What Does All This Mean? 
To this point, the Kentucky tight ends are the talk of fall camp. To be specific, Josh Kattus has impressed. The same can be said of Jordan Dingle. Kattus is a 6'4″, 235-pound true freshman and a former 3-star prospect from Cincinnati. He has been a pleasant surprise to an already deep room. Dingle is a 6'4, 240-pound redshirt freshman from Bowling Green that caught two passes in 2021. Offensive coordinator Rich Scangarello's background is with the San Francisco 49ers. That system is heavily reliant on multiple TE personnel groupings, sets, and targets. So, is this the year of the TE? We'll see. I sure hope so. Based on what I'm hearing, there's a bunch of Dudes in that room. 
There are other factors that could play out for the TEs to become more active in the pass game. First, Kentucky receivers are mainly young and unproven. While it's the most talented the position has been in years, there will be growing pains. Thus, reliable tight ends could be Will Levis' go-to targets, especially in the early portions of the season. Second, the Cats' offensive line is strong up the middle but will feature two tackles that haven't gotten a great deal of reps vs SEC competition. Quick passes, rolling pockets, and play actions to the TEs could prove to be beneficial. While word is that UK likes their tackles, seven-step drops and longer-action pass plays place a great deal of pressure on the edge. Getting the football out of Levis' hand quickly is a sound plan in the early portion of the season. 
Rich Scangarello said earlier that there are a bunch of future pros in the TE room. 2022 could be the year that Kentucky utilizes the position in the passing game. Vince Marrow has recruited his room extremely well. He's also developed them into being in the position to take off this fall.