At the Half: Kentucky leads Vanderbilt 36-27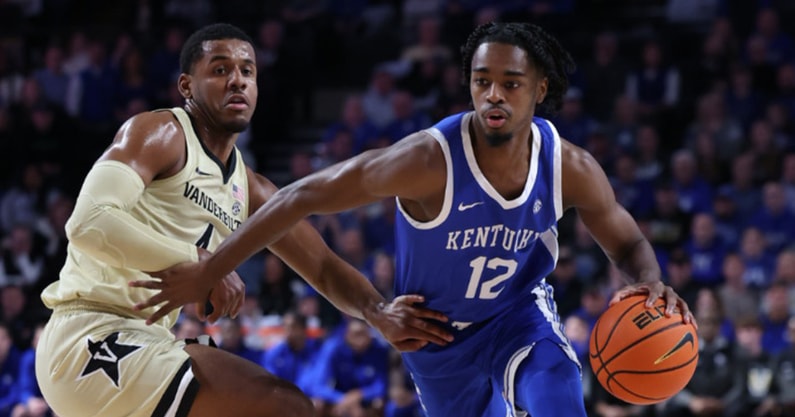 After 20 minutes of play in Nashville, Kentucky leads Vanderbilt 36-27. The nine-point margin is the Cats' largest lead of the night, but the half didn't come without some frustrations.
Let's start with the good. On the heels of a big performance vs. Texas A&M, Antonio Reeves leads all scorers with nine points on 4-8 from the floor. CJ Fredrick and Jacob Toppin have eight points each, with Fredrick hitting two big threes. In the final minute of the half, Fredrick checked out of the game with what appears to be a cramp. Thankfully, he is warming up for the second half and looks fine.
The Cats are shooting 55.2% (16-29) from the floor, 37.5% (3-8) from three. Kentucky is winning the rebounding battle 19-14, but Toppin actually leads the Cats in rebounding, with six boards so far. Oscar Tshiebwe only has four to go along with seven points.
Now, for the not-so-good. For most of the half, Vandy was able to get to the basket at will. Kentucky also only has six assists, with Cason Wallace accounting for only one of those. The lineup mixing and matching continues, with Sahvir Wheeler playing 11 minutes thus far. He's scoreless but has two assists and a team-high plus/minus efficiency of +10.
Still, Kentucky leads by nine and closed the first half strong. Check out the rest of the first-half numbers below.
Box Score