Kentucky will face Virginia in NCAA tennis championship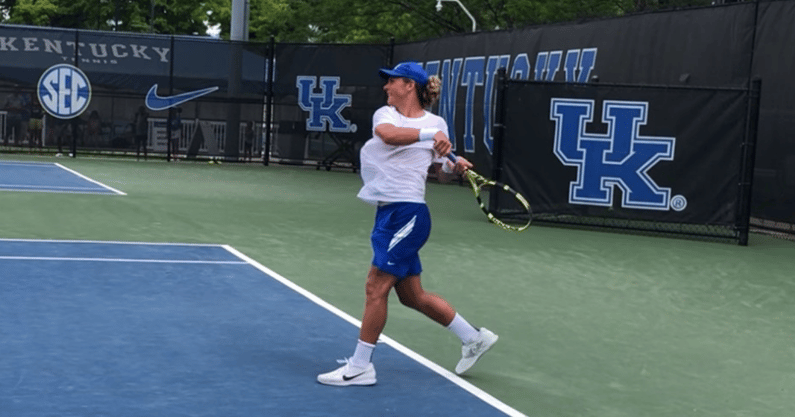 The national championship in NCAA men's tennis is now official. It will be a battle of ACC vs. SEC when Kentucky faces Virginia.
The Hoos made quick work of Tennessee in Saturday's semifinal meeting easily defeating the Volunteers 5-0 to move on to the national championship. UVA has won four national championships bringing home the hardware in 2013, 2015, 2016, and 2017. In 2022, Virginia will face a new foe.
Kentucky also had a semifinal match on Saturday and defeated Ohio State 4-1 after the Wildcats (26-7) dominated the Buckeyes in singles competition sweeping every match. Liam Draxl recorded the clinching victory for the Big Blue claiming the last two sets to send Kentucky to their first-ever national championship appearance in men's tennis.
"The last two, three weeks we have been getting much better. Mentally stable. Poised. Playing our game. Being aggressive," said Kentucky head coach Cedrick Kaufmann. "I felt like we were a little bit more aggressive in the big moments today."
In the regular season, Kentucky and Virginia faced each other with the ACC program claiming a 4-2 victory in Lexington. The championship is set for 4:00 p.m. at the University of Illinois. Can Kentucky knock down one more door and bring home a national title?