Kentucky Volleyball earns No. 3 preseason ranking by AVCA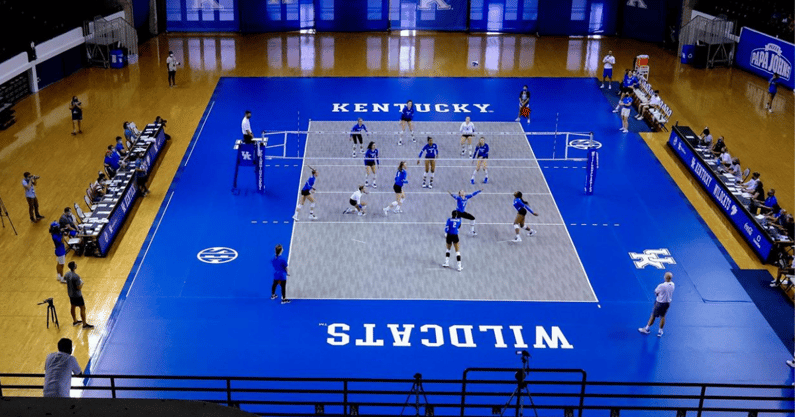 The defending champion Kentucky Wildcats doesn't intend on having a down year.
On Monday, it was announced by the American Volleyball Coaches' Association that the Kentucky Volleyball Team will enter the 2021 season as the No. 3 ranked program in the country. Texas and Wisconsin are the two schools ranked ahead of UK, respectively.
Kentucky is actually receiving the second-most first-place votes with 17 (Wisconsin has 15) but was slotted third in terms of overall votes. Washington and Nebraska round out the top 5.
According to the AVCA's rankings, Kentucky is one of six SEC teams either ranked in the top 25 or receiving votes. Traditional volleyball powerhouse, the Florida Gators, came in ranked No. 6 overall. Texas A&M, South Carolina, Georgia, and Arkansas are also receiving votes. In-state foes Louisville and Western Kentucky are ranked 13th and 16th, respectively.
Kentucky finished an extended 2020-21 season as national champions for the first time in program history. The Wildcats actually beat Texas, the preseason No. 1, by a match score of 3-1 in the title game. Head coach Craig Skinner lost a handful of key pieces from last season's squad, such as Madison Lilley, Gabby Curry, and Avery Skinner, but he returns plenty of depth alongside the nation's top-ranked incoming recruiting class.
"They bring a lot to the table," Skinner told the media on Sunday. "Now just trying to figure out what are the strengths that they currently have that can help us right away. What are the things they might need a year or two to work on. Lotta tools in the toolbox."
With a successful Fan Day now in the books, Kentucky will look ahead to their first exhibition match, which is scheduled for Aug. 19 in Bowling Green against WKU. The regular-season opener is set for Aug. 27-28 at the Dayton Tournament.