Kentucky vs. Chattanooga After Action Review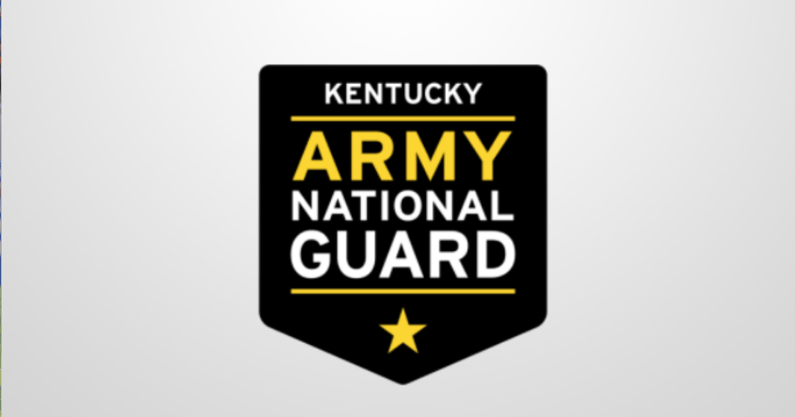 An After Action Review, or AAR for short, is a military process used to analyze what happened, why it happened, and how it can be done better. Thanks to our friends at the Kentucky Army National Guard, KSR applies that concept to analyze how the Wildcats fared against its most recent opponent. Here is the breakdown of pregame goals pared against results vs. Chattanooga. 
Kentucky underestimated Chattanooga. I underestimated Chattanooga after giving the Mocs a 0.0% chance to win on the pregame show and writing these words leading up to Saturday, 
"Jacksonville State beat Florida State. Montana shocked Washington. ETSU whipped Vanderbilt in Nashville. In all, eight FCS teams have defeated FBS opponents in 2021. Those upsets make for fantastical headlines; but, don't expect the same surprising results when the Chattanooga Mocs visit Kroger Field."
I'll be honest here. I failed you last week. I did not put in my normal week of preparation for this game and neither did the Cats. I overlooked UTC. Offensive coordinator Liam Coen admitted that his unit had a bad practice on Friday which led to its worst performance of the season. UK totaled 356 yards and averaged 5.7 yards per play against an FCS opponent. The 'Cats had gone for 500+ against ULM and Mizzou. 
Defense was not much better. Allowing an inferior team to rush for an aggravating 171 yards was frustrating. Brad White's unit also gave up 17 irritating third-down conversions. The Cats failed to register a QB sack and produced just five tackles for loss. Anyway, let's take a dive into comparing goals vs. results in UK's 28-23 win over Chattanooga. 
OFFENSE 
I didn't overreact after ULM and Mizzou. I'm also not overreacting after Chattanooga. I extensively wrote in the preseason about how this UK offense would be more efficient on the ground than in the air during the first half of its schedule due to familiarity and personnel. This analysis remains the same after three games. But, I didn't factor in that UTC would control the line of scrimmage. Yes, the Mocs played games upfront. You're going to read and hear about slants, twists, stunts, and so forth. So? Every opponent will play games upfront. That's not an excuse for not dominating the point of attack. The Big Blue Wall will bounce back. It's too good and too veteran to not do so.
Coordinator Liam Coen's intent was to pass the football against UTC. The 'Cats were coming off a physical matchup in its win over Missouri. Giving Chris Rodriguez Jr. a breather vs. UTC was in the cards. Coen admitted that he did not call a great game and that his players practiced poorly on Friday. These are hard lessons for the offense and the young play-caller to learn. But doing so after a win instead of a historically bad loss has to be considered a positive. 
"Play as you practice" is an old football cliché that remains proven over time. Kentucky did not win the line of scrimmage against an overmatched opponent. Matter of fact, it averaged 3.8 yards per carry on the ground while rushing for just 102 yards. Quarterback Will Levis was pressured at times in the pocket. Kentucky turned the football over on three occasions. To summarize, the UK offense was flat and wobbly against the Mocs.  
The most bothering inefficiency surfaced after Chattanooga's run defense took the balance out of the Wildcat's arsenal. Coen's scheme is a run-first system that heavily leans on play-action passing. The run was not emphasized early and was taken away throughout the contest. UK was forced to rely on the passing game which was unexpectedly not explosive. The Cats averaged 18 yards per catch against SEC foe Missouri. That number dropped to 11 vs. the Mocs. Lots to unpack here. Let's see how UK fared against pregame goals. 
No Turnovers-NO. Kentucky lost a fumble and threw two interceptions. UK is ranked last in the SEC with a -6 turnover margin after three outings. This is not good. Three vs. UTC took away offensive possessions as well as allowing the Mocs to hang around deep into the fourth quarter. Both are not preferred vs. an inferiorly talented opponent with upset intentions. 
More Pass Catchers-YES. The goal here was for eight different Wildcats to register catches. UK accomplished this objective after eight Wildcats caught passes vs. UTC. Wan'Dale Robinson led the way with eight followed by Josh Ali's five. Isaiah Epps reappeared in this column with three catches including a touchdown. Three tight ends recorded receptions including Justin Rigg's three. 
Additional Carries for Ball Carriers-NO. I projected Saturday's contest to get out of hand on the scoreboard which would have aided Coen in giving multiple ball carriers opportunities. The goal of 7-8 was not achieved. Five Wildcats recorded carries. Chris Rodriguez Jr. paced the Cats with 13 that went for 46 yards. Kavosiey Smoke started the game and ran the football seven times for 27 yards. Quarterback Will Levis was third on the team with three runs for 18-yards. In all, UK's rushing offense was disappointing and did not meet program standards. 
DEFENSE
Coordinator Brad White appeared frustrated after the game. I don't blame him. So was I. Chattanooga aggravated the Cats for 339 total yards. UTC's had a plan and executed it at a high level. Utilizing the play clock and converting 45.4% on third down sustained drives and kept the Kentucky offense on the sideline. The Mocs averaged 5.4 yards per play and was a perfect 4/4 in the Red Zone. Defensive football demands that players win one on one matchups at all three levels. This applies in tackling, maintaining gap integrity, pass coverage and the rush. The 'Cats have to get better in these scenarios. Let's see how the defense stacked up against pregame goals. 
Sack the Quarterback-NO. With a goal set for four QB sacks, UK did not meet this objective. It really didn't come close. Chattanooga QB Cole Copeland enjoyed an uninterrupted pocket on far too many occasions. Copeland went 21/35 for 168-yards and threw one touchdown pass. UTC converted 17 first downs on the game. Nine came via the pass. Someway, somehow, UK has to find a pass rush. Coordinator Brad White dropped eight defenders on multiple occasions. This concept relies on the front three defenders to win one-on-one matchups in order to disrupt the QB. That didn't happen on a consistent basis. 
Turnover the Mocs-NO. The objective was to produce three turnovers. Tyrell Ajian's 95-yard pick-six was the deciding factor for the win and UK's only turnover on the game. The Cats did not force a fumble.  
Up the Havoc-NO.  Double-digit tackles for loss were not an overzealous goal against an FCS opponent. Kentucky failed in this category after registering five TFL's. Simply stated, UTC won the line of scrimmage. This is concerning as the 'Cats re-enter its SEC schedule beginning with South Carolina. Forcing the issue across the line of scrimmage without a called run/pass blitz will be a focus going forward. 
SPECIAL TEAMS
Average 40 yards per Punt-YES. Colin Goodfellow replaced Wilson Berry and exceeded expectations. He averaged 50.5 yards per punt. With Berry apparently nursing an injury, Goodfellow could take over the punting duties going forward. This was a positive on Saturday. 
What Does All This Mean? 
A win is a win. But, concerns going into Saturday's game with Chattanooga are becoming seasonal trends. Turnover margin is a stat-line that is worrisome. Kentucky is -6 for the season. The Cats have to fix this problem on both sides of the football. The defense has produced two interceptions and zero fumble recoveries through three games. The offense has lost four fumbles and thrown four interceptions. Fixing this issue is priority one. Penalties were another concern. UK was flagged eight times for 60 yards. 
Liam Coen's offense was out of balance vs. UTC. Its non-complimentary play on Saturday was ineffective against an FCS foe. Bad games happen. Football happens. While I'm not overreacting to UK's lack of efficiency based on a single game's results, UK must regain its rhythm of balance which starts with the run game. The Big Blue Wall had its worst outing in recent memory. That should be a rallying cry for the proud unit during its preparation for a good South Carolina front seven. 
Brad White is a heck of a football coach and a rising star in the industry. He's produced back-to-back fourth-place finishes in the SEC and led the conference in pass defense for two consecutive seasons. Playcalling is nowhere near a problem. UK is facing personnel issues that start with a lack of depth at cornerback and explosiveness on the edge. Dropping multiple players in coverage to protect this matter led to a decline in havoc numbers. For starters, UK failed to produce a quarterback sack vs. UTC. It recorded just five tackles for loss. Jordan Wright was not in the lineup. But, that's not an excuse for not forcing the issue beyond the line of scrimmage. Winning one on one matchups upfront will be emphasized this week during practice. 
UTC running back Ailym Ford carried the football 21 times for 128 yards. This is alarming given that Carolina's Kevin Harris is on deck. Harris is an elite runner that went for over 200 yards last season vs. the 'Cats. Run-fits, tackling, and gap integrity will be coaching points stressed leading into UK's first road trip. Kentucky's opponents are converting an alarming 45% on third down. Of all defensive stats, 3rd down efficiency and QB sacks are the most disturbing. 
Again, a win is a win. Mark Stoops is right that his team, heck no team, should ever apologize for a victory. There's a great deal to clean up before the 'Cats take on the Gamecocks. Saturday was a game in which Kentucky traditionally loses. Winning a contest when not at its best is a sign of a good team. But, we've said that after all three games. Overreactions were flying all over the place after UK's wins over ULM and Mizzou. Reality is that this team is a work in progress and must focus on preparation as much as game-day execution. 
The Cats are 3-0. 
A message from the Kentucky Army National Guard, The Kentucky Army National Guard is YOUR Kentucky home team.  The Soldiers of the Kentucky National Guard are your friends, neighbors, coworkers and classmates.  We are from each county in Kentucky and we stand together to support our fellow Kentuckians in times of natural disaster and civil unrest.  We also serve our nation at the direction of the president should the need for national defense arise.  Soldiers in the Kentucky Army National Guard are able to take advantage of opportunities in education with trade skill training, student loan repayment and up to $60,000 in tuition assistance to state public universities while serving part time.  Do you think you have what it takes to be a member of our team? For more information about joining the Kentucky Army National Guard, Text "KYGUARD" to 95577.  Live Here, Serve Here, Kentucky Army National Guard.