Kentucky vs. Georgia After Action Review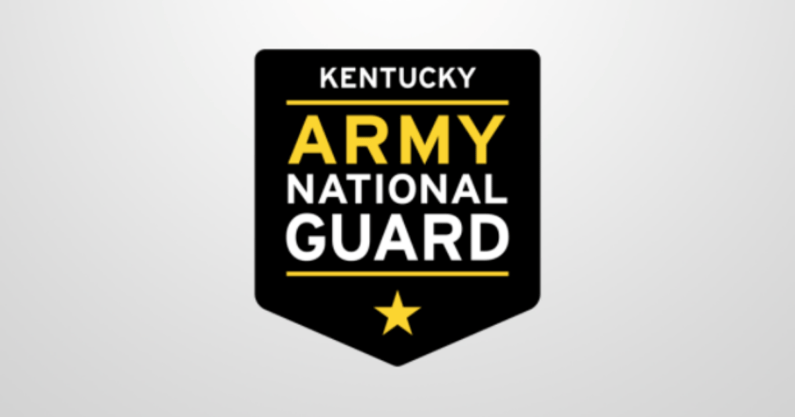 An After Action Review, or AAR for short, is a military process used to analyze what happened, why it happened, and how it can be done better. Thanks to our friends at the Kentucky Army National Guard, KSR applies that concept to analyze how the Wildcats fared against its most recent opponent. Here is the breakdown of pregame goals compared to results against Georgia.  
B.L.U.F. (Bottom Line Up Front)
The better football team won the game. Georgia is the number one team in America for a reason. It's talented, well-coached, and plays within an established culture that relies on a forceful defense. Kentucky had opportunities but failed to capitalize.  
Will Levis grew as a leader and quarterback against Georgia. The signal-caller stood tall in the pocket and presented UGA with a legitimate threat in the passing game. UK had far too many drops and other missed chances that could have forced a different outcome. UGA's plan of slowing Wan'Dale Robinson and Chris Rodriguez Jr. worked. UK's tight ends were a bright spot after posting nine receptions. Liam Coen badly needs playmakers at the receiver position. 
Kentucky's defense was uncharacteristic on Saturday. Georgia averaged nine yards per play and relied on an explosive pass game to score 30 points. Stetson Bennett wasn't harassed and completed 70% of his passes while averaging 12.5 yards per pass attempt and 18 per completion. Let's take a look at how the 'Cats fared against pregame goals vs. the Dawgs. 
KENTUCKY OFFENSE 
The Bulldog's defense was as good as advertised. Kentucky failed to establish a run-game. The 'Cats rushed the football 27 times for a season-low 51 yards. Its 1.9 yards per carry painted an accurate picture of Georgia's control. Will Levis played his best game as a Kentucky Wildcat. That's two weeks in a row that I've used that statement. Levis completed 76% of his passes for 192 yards and two scores. The UK signal-caller maintained focus in the pocket and was accurate for four quarters. At times, he was not helped by his pass catchers. Multiple drops plagued Liam Coen's unit. UK TE's were effectively utilized and combined for nine receptions. 
Kentucky ran 69 plays for 243 yards. It averaged 4.6 yards per play. The Wildcats exceeded Georgia's season averages in many statistical categories including scoring, total and passing yardage allowed. But in the end, UGA proved to be too much. Let's take a look at pregame offensive goals vs. results. 
Hit the shots
NO. The 'Cats had chances in the passing game. The Big Blue Wall allowed three quarterback sacks but gave Levis adequate time in the pocket. The hard truth is that UK lacks threatening pass catchers not named Wan'Dale Robinson. This deficiency is magnified against an opponent like Georgia. Additionally, the Wildcats dropped far too many passes to expect to compete with the top-ranked team in the nation. Will Levis played his guts out. The UK quarterback impressed me more vs. Georgia than any other game this season. Unflappable, Levis stood tall against the nation's top defense. 
Hold down the havoc  
NO. The goal was for the 'Cats to allow two QB sacks and four tackles for loss. Georgia registered three sacks and eight TFL's. UGA's extensive defensive depth and effectual tackling were remarkable. The Dawgs stuffed the Wildcat run-game by registering stops at or behind the line of scrimmage. 
Stay away from negative first downs
YES. Kentucky exceeded the goal of 38% on third down. The Wildcats were infrequently successful on first down plays. It was forced to convert on several third and medium-long scenarios. Credit Will Levis for meeting this objective. The Wildcats converted 47% on third down. 
Don't abandon the run
NO. The Dawgs were allowing 67 rush yards per game going into Saturday. Kentucky was running for 215 per outing prior to facing the country's top rush defense. UK failed to meet the goal of 160 rush yards. It managed 27 carries for 51 yards. UK's 1.9 yards per attempt was a season-low. Kirby Smart's intent was to stop the run. He accomplished this objective. Chris Rodriguez Jr. had seven carries for seven yards. Kavosiey Smoke was the team's leading rusher with 14 yards off five attempts. 
KENTUCKY DEFENSE
The Kentucky defense did not live up to expectations on Saturday. Georgia is a good, not great offensive football team. But, it racked up roughly nine yards per play on its way to score 30 points and roll up 416 total yards. Tight end wheel or vertical routes hurt the Wildcat defense. Bennett was sacked once, but he had ample time to find open pass catchers. Georgia was explosive in the run game. Five Bulldogs ripped off runs that exceeded 15 yards: James Cook (25), Zamir White (24), Kendall Milton (35), Stetson Bennett (17), Ladd McConkey (15). Let's dive deeper into goals vs. results. 
Annoy Bennett
NO. The Georgia quarterback was sacked once. But, he was rarely harassed in the pocket and made the 'Cats pay on multiple occasions. Bennett completed 70% of his passes and threw for 250 yards to go along with three touchdowns. Georgia averaged a whopping 12.5 yards per pass attempt and 18 per reception. Those two numbers were the most disturbing of all Saturday's stat lines. Tight ends Brock Bowers and Darnell Washington combined for seven receptions, 138 yards, and two scores. The duo averaged 19.5 yards per catch. 
Bennett also extended plays on the ground. He registered three carries for 22 yards including a long of 17. The pregame objective was to not allow Bennett to get into a rhythm in the passing game and to keep him from gaining aggravating yards on the ground. That didn't happen. The veteran was in complete control for four quarters. 
Be a roadblock
YES. The 'Cats held Georgia to under 175 yards on the ground. This win is somewhat misleading. UGA's explosive nature led to a low number of offensive snaps. It ran 47 plays compared to UK's 69. Thus, Georgia didn't have a high number of rushing attempts. 27 to be exact. But, it exploded. Five Dawgs registered carries that exceeded 15 yards. 
Kentucky tackled poorly. But, a great deal of credit is warranted for UGA's offensive line. It was big, physical, and precise. The Dawgs won the line of scrimmage. 
Score
NO. UK had a chance. A Bennett fumble could have been recovered with an opportunity for a scoop and score. UK defenders assumed the fumble was an incomplete pass and failed to pounce. Running back Kendall Milton jumped on the football and the Dawgs scored on the next play to go up 7-0. 
KENTUCKY SPECIAL TEAMS
Collin Goodfellow was active on Saturday. He punted seven times and averaged 51.1 yards per boot including four that exceeded 50 yards. However, Georgia blocked a field goal and PAT. 
Block and tackle 
NO. The 'Cats have allowed four blocks in 2021 including two vs. Georgia. 
What Does All This Mean? 
The stage was set for a colossal SEC East title game. Georgia simply proved to be the better team. Kentucky had chances but failed to capitalize. Monday's film study isn't going to be kind to the Wildcats. Multiple dropped passes plagued the offense. UGA's plan was to take away Wan'Dale Robinson and Chris Rodriguez Jr. out of the game. It did so for the most part. 
The 'Cats played hard. Will Levis elevated his game to be the go-to quarterback that UK has been in search of for quite some time. Levis battled. His play was commendable but he lacked help at times. Opportunities are limited against a defense as stout as UGA's. Dropped passes were far too common. 
Kentucky's defense unexpectedly struggled. UGA's 9.0 yards per play was far too much. Stetson Bennett dissected the Wildcats by completing 70% of his passes for 250 yards and three scores. The Dawgs averaged 12.5 yards per pass attempt and 18 per catch. Five Bulldogs recorded runs of over 15 yards. The 'Cats have taken pride in not allowing explosives. That wasn't the case on Saturday. Kentucky didn't tackle well. Overall, Brad White's unit had its worst outing of the season. 
UK is 6-1. The Big Blue Nation has to be pleased where Mark Stoops' team is midway through the season. The bye week couldn't come at a more opportune time. The 'Cats are beat up like every other team in the country at this time of the season. An off-week will prove to be a beneficial time to rest up, heal up, and dial in on the back half of the schedule that presents numerous winnable games. 
The moment was not too big for Kentucky. The 'Cats weren't scared of Georgia. Sometimes the better team wins and you simply have to tip your cap to the victors. UGA is the number one team in the nation and it showed. This could be a special team with a destiny that culminates with a national title. 
The 'Cats had chances. That's all you can ask for as an underdog in a championship-type game. Kentucky is a football program that has grown past moral victories. 
Hard lessons will be learned. Tough to hear I know. But, football happens. 
---
A message from the Kentucky Army National Guard, The Kentucky Army National Guard is YOUR Kentucky home team.  The Soldiers of the Kentucky National Guard are your friends, neighbors, coworkers and classmates.  We are from each county in Kentucky and we stand together to support our fellow Kentuckians in times of natural disaster and civil unrest.  We also serve our nation at the direction of the president should the need for national defense arise.  Soldiers in the Kentucky Army National Guard are able to take advantage of opportunities in education with trade skill training, student loan repayment and up to $60,000 in tuition assistance to state public universities while serving part time.  Do you think you have what it takes to be a member of our team? For more information about joining the Kentucky Army National Guard, Text "KYGUARD" to 95577.  Live Here, Serve Here, Kentucky Army National Guard.