Kentucky vs. Georgia was the most-watched TV program on any network Saturday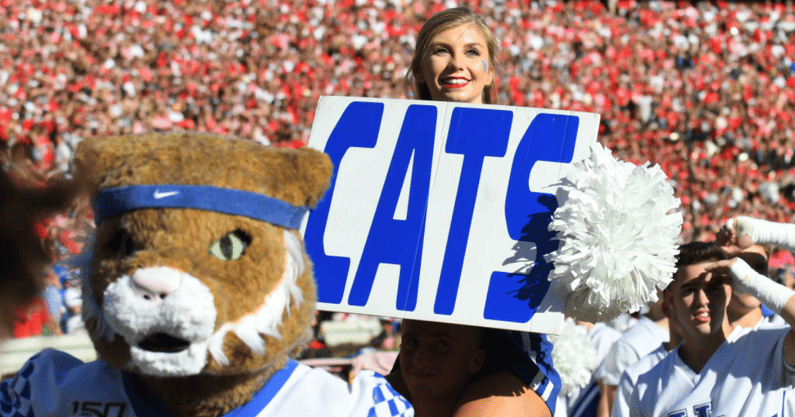 The numbers are out from Saturday and a LOT of people watched Kentucky vs. Georgia on CBS. In fact, it was the most-watched TV program of the day on any network. According to CBS, an average of 6.369 million people tuned in to see the Cats put up 13 points on the nation's top defense; that's up 64% from the last big game on CBS, LSU vs. Mississippi State in 2019.
As we all know, Kentucky did not pull off the upset, losing 30-13; however, the Cats got in the end zone twice, something no other team has done vs. Georgia this season. Add in College Gameday and SEC Nation both broadcasting live from Athens and it was a big day of exposure for the program. Hopefully, lots of recruits were watching.