Kentucky vs. Louisville After Action Review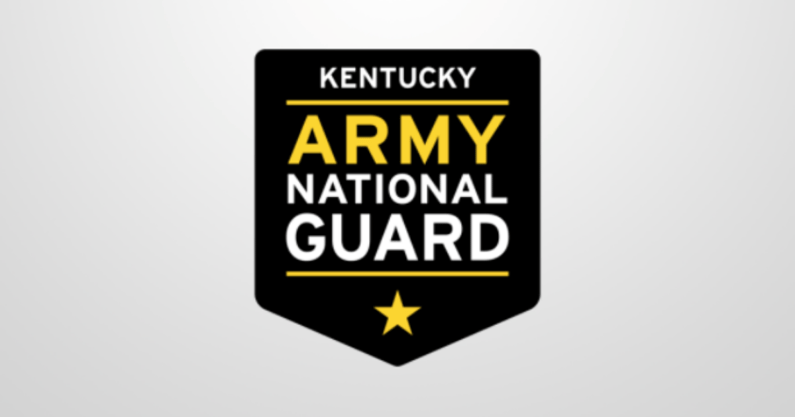 An After Action Review, or AAR for short, is a military process used to analyze what happened, why it happened, and how it can be done better. Thanks to our friends at the Kentucky Army National Guard, KSR applies that concept to analyze how the Wildcats fared against its most recent opponent. Here is the breakdown of pregame goals compared to results against Louisville.  
B.L.U.F. (Bottom Line Up Front)
Kentucky was the bigger, stronger, faster, better coached, and meaner team and bullied Louisville 52-21. 
OFFENSE 
All of college football was excited to watch an electric quarterback that would light up the Governor's Cup. They got their wish, but the who was the surprise. Will Levis, not Malik Cunningham, was the most dynamic quarterback on Saturday night. Levis embraced the rivalry and ran past, around, and over Louisville defenders on his way to rushing for 113 yards and scoring four touchdowns. 
Levis was also efficient through the air after completing 78% of his passes for 149 yards. Chris Rodriguez Jr. was purposeful and powerful by running for 121 yards and one score. Wan'Dale Robinson continues to steal BBN hearts in his home state. The Frankfort product caught nine passes for 97 yards. UK's offensive success can be credited to the Big Blue Wall. The Wildcat's offensive line enjoyed one of its most competent outings of the 2021 season. 
UK was dominant along the line of scrimmage and rolled up 29 first downs and 52 points in easy fashion. Punter Collin Goodfellow's services weren't required until the outcome was out of hand. Let's compare pregame goals to results. 
Hold on to the football 
YES. Turnovers were the main concern going into Saturday night. The Wildcats were greedy with the football for four quarters. 
Possess the football 
YES. The Wildcats possessed the football for 34:58 compared to 24:56 for the Cards. Liam Coen dialed up a beauty by leaning on a potent run game behind an overriding, dominant offensive line. 
Slug it out 
YES. The goal was 225 rushing yards. Kentucky exceeded that objective by 137 after steamrolling Louisville for 362 yards on the ground. Liam Coen dialed up a beauty and the coordinator didn't have to pull the shiny lures out of his tackle box. UK beat up the Cardinals up front and pretty much did what it wanted to do for the entirety of the football game. Mark Stoops wanted to out-physical the Cardinals. His squad responded in convincing fashion after converting 60% on just 10 third-down attempts. 
DEFENSE
Quarterback Malik Cunningham's performance against Duke influenced the prognosticators to proclaim Louisville as the three-point favorite. Coordinator Brad White followed Coen's suit and deployed a fantastic game plan that was executed to near perfection. Blitzes and pressures were well-timed and disruptive. The Cardinal's offensive tendencies were countered by timely defensive play calls. White seemed to be a step and a call ahead of Satterfield. Cunningham managed 11 carries for just 35 yards. While dealing with injuries and frustration, his 3.2 yards per carry were significantly less than the numbers he put up against the Duke Blue Devils. 
The Wildcat defense has dealt with injuries and battled secondary depth issues during the back half of the season. Results have varied. But the 'Cat D was lights out in the Governor's Cup. Louisville was ranked second in the ACC, averaging 218 rush yards per game. The home team was held to 144. UofL was deemed as one of the hottest offenses in college football after rolling up flashy stats and demolishing Syracuse and Duke. But, we've already covered that. Let's take a look back at pregame goals vs. results. 
Game ball to the linebackers
YES. All three levels earned game balls. D'Eryk Jackson's return from a devastating spring injury has been remarkable. Jackson led all tacklers with eight stops. Jacquez Jones added three tackles and one for loss. Hometown hero JJ Weaver registered an interception. Trevin Wallace continues his trajectory to becoming the next great Wildcat linebacker. 
Smart rush 
YES. Anwar Stewart's unit played with discipline and purpose. Kentucky won the line of scrimmage and was diligent in rush lanes.  
Second game ball to the secondary 
YES. Louisville passed for 208 yards with a great deal of that total coming in garbage time. Again, UK had an excellent plan and executed it wonderfully. The UK secondary has been scrutinized in the back half of the season. It played its best game of the season on Saturday night. 
Slow the run 
YES. The goal was to hold the Cardinals to 175 yards. Louisville averaged 4.6-yards per carry and totaled 144 yards on the ground. Kentucky was the more physical team and competently tackled throughout the contest. 
SPECIAL TEAMS
The Wildcats were solid in all three phases. The goal was simple: be sound. It was. 
Be sound
YES. Punter Collin Goodfellow ran onto the field on one occasion. Kicker Chance Poore booted seven touchbacks. Matt Ruffolo was perfect in PAT's and nailed a 43-yard field goal. 
What Does All This Mean? 
Evaluating Louisville has been difficult over the past three matchups due to the ineptitude of its non-Clemson ACC schedule. Outside of the Tigers, Coastal and Atlantic foes have been no more than glorified scrimmage fodder during rivalry weekend. It may just mean more, but in actuality, the gap between the two leagues is immense. Kentucky was noticeably bigger, stronger, faster, meaner, and just better than Louisville. It really wasn't even close. UK has won the three previous Governor's Cups by the tune of 153-44. Recruiting superiority, especially within the Commonwealth, was also observable. The personnel gap between the 'Cats and Cards appears to be as wide as Lake Cumberland. 
Kentucky closed out its regular season with a 9-3 record. I get it. There's the ole "What If?" theory that must be taken into consideration. But, I tend to lean in a different direction. That record with a -13 turnover margin, devastating front seven injuries, depth issues in the secondary, and a first-year quarterback and coordinator has to be viewed as an overwhelming success. Matter of fact, I think that 2021 is Mark Stoops' best work to date.  
So, what's next? The Wildcats will await their bowl destination. Coaches are on the road as we speak loading up personnel for what could be an exciting 2022 campaign. The future is bright. Heck, so is the present. Year two with Will Levis and Liam Coen could be extremely fun to watch. For the second consecutive week, youthful defenders playing in mop-up duty appeared to be faster than the starting unit. Running back La'Vell Wright wowed and is going to be special. The Wildcat football program is in wonderful shape. 
Back to the Governor's Cup. Kentucky bullied Louisville for four quarters. From the top-down, UK seems to embrace the rivalry more so than its opponent. The SEC's Wildcats did not appreciate being underdogs to the ACC's Cardinals. The disrespect was answered with a lopsided beat down by a motivated and well-prepared football team. Some Louisville pundits obsessed over the Cardinal's deceptive strength of schedule and differing nonconference scheduling philosophies. The schedule theory was disproved. Additionally, the two programs apparently also contrast in roster construction and attitude. 
Kentucky played its most complete game in the season finale. The Cats are 9-3. 
A message from the Kentucky Army National Guard, The Kentucky Army National Guard is YOUR Kentucky home team.  The Soldiers of the Kentucky National Guard are your friends, neighbors, coworkers and classmates.  We are from each county in Kentucky and we stand together to support our fellow Kentuckians in times of natural disaster and civil unrest.  We also serve our nation at the direction of the president should the need for national defense arise.  Soldiers in the Kentucky Army National Guard are able to take advantage of opportunities in education with trade skill training, student loan repayment and up to $60,000 in tuition assistance to state public universities while serving part time.  Do you think you have what it takes to be a member of our team? For more information about joining the Kentucky Army National Guard, Text "KYGUARD" to 95577.  Live Here, Serve Here, Kentucky Army National Guard.