Kentucky vs. Louisville Game Time, TV Information Announced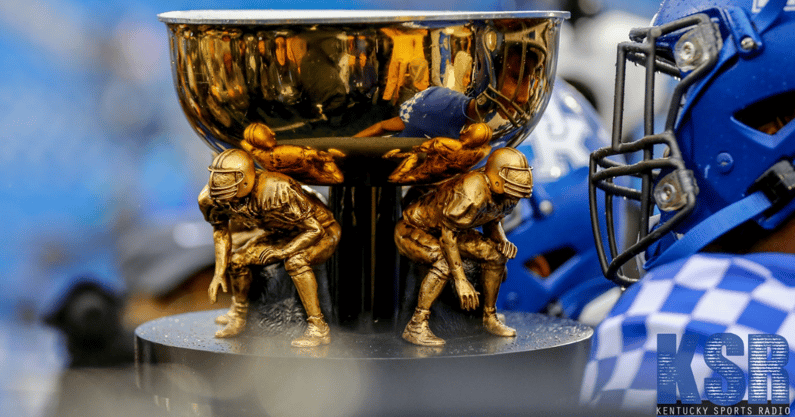 The Governor's Cup will take place under the lights. It was just announced that Kentucky vs. Lousiville will kick off at 7:30 p.m. on Saturday, November 27 at Cardinal Stadium. The game will be broadcast on ESPN2. Adjust your schedules accordingly.
Gonna be a heck of a night in the Derby City.