Kentucky vs. Louisville National Media Predictions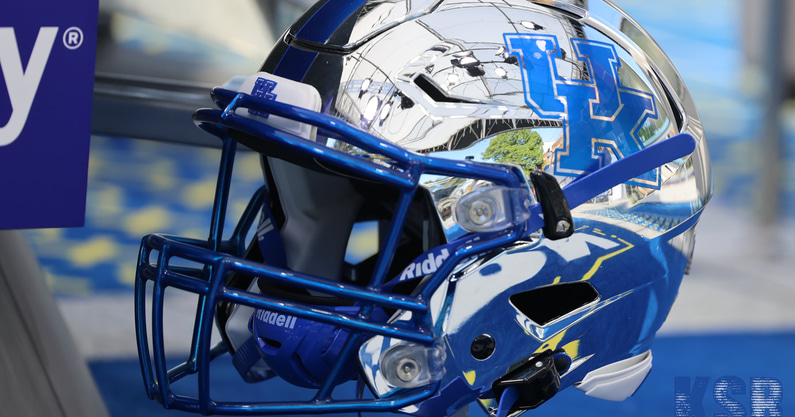 The Battle for the Governor's Cup is almost here. Before Kentucky kicks off against Louisville at Cardinal Stadium, take a look at how the national media predicts tonight's rivalry game.
ESPN Football Power Index & PickCenter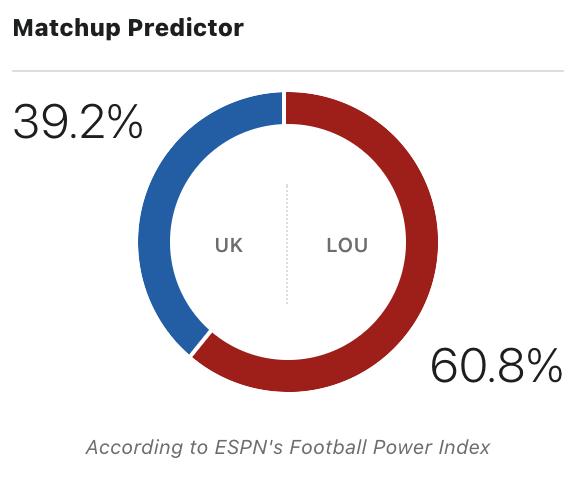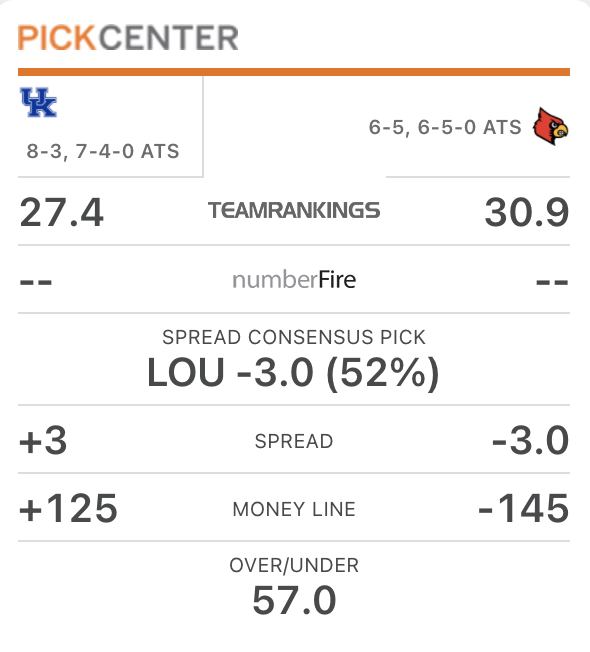 ESPN's SP+ gives Louisville a 2.6-point advantage.
The Cardinals have gotten hot over the last few weeks, and they'll continue that momentum into bowl season. Quarterback Malik Cunningham and the Cardinals offense will force the Wildcats into a shootout. I love Wildcats quarterback Will Levis, but he'll make a few more mistakes in this one and the Cardinals will win by at least a field goal. Pick: Louisville (-2.5)
Who's going to take control of the game on the ground? Neither defense is giving up much against the run, but Kentucky's run D will be a wee bit stronger. As long as the Cats can avoid getting roasted in the turnover battle, they'll grind their way to the win in a fun game – even if it's not aesthetically pleasing. It's going to be one of the most intense games of the night.

Kentucky 30, Louisville 26
There will likely be a lot of scoring in the Bluegrass state on Saturday between Kentucky and Louisville. Both have shown they can put a lot of crooked numbers on the scoreboard.

This game will likely come down to who can make stops or who has the ball last. Considering Levis' tendency to turn the ball over even against NMSU, the advantage goes to Louisville.

Cunningham has been one of the better players in the ACC during the last few weeks, and his play could be just enough in a tight rivalry game.

Prediction: Louisville 34, Kentucky 31


Key matchup: Kentucky vs. itself. The Wildcats are a minus-14 turnover margin, which is 129th in the country out of 130. They are one of only two teams in the bottom 17 in that category with a winning record (Liberty is the other). Louisville enters the game a plus-four in its last three games and hasn't committed a turnover since October.

Dash pick: Louisville 30, Kentucky 27.
Doug Ziefel is taking the Cats with the points AND UK's team total, over 26.5 points.
Each offense will have significant edges of their own, but the winner will be decided by whoever can establish their pace.

The Cardinals move fast and are explosive, as they allow Cunningham to create plays and keep defenses on their toes. The Wildcats will try to slow the game down by grinding the opposing team out with the run game.

As for which one will ultimately prevail, I side with Kentucky. Its offensive line advantage is too great, and its run game will not only benefit its own offense but also help keep Cunningham off the field.

Take the Wildcats, and also take a look at their team total as they should surpass it.