Kentucky vs. Northern Illinois After Action Review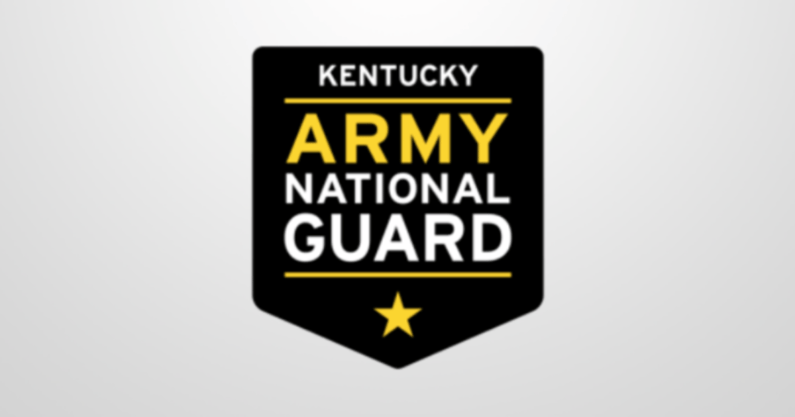 An After Action Review, or AAR for short, is a military process used to analyze what happened, why it happened, and how it can be done better. Thanks to our friends at the Kentucky Army National Guard, KSR applies that concept to analyze Kentucky football games. Here is the breakdown of the Wildcat's 31-23 victory over the Huskies. 
B.L.U.F. (Bottom Line Up Front)
Kentucky's explosive play offense zoomed past Northern Illinois 31-23. The 'Cats are ranked in the top 10 and are 4-0 for the season going into an eight-game stretch against Power 5 opponents. 
OVERVIEW
Mark Stoops, "You gotta be who you are." The head coach's postgame quote summarizes his 2022 Wildcats. This especially applies to the offense. UK is explosive on that side of the football and features an NFL quarterback with a bunch of playmaking pass catchers. The Wildcats averaged 12 yards per pass attempt and 17 per reception against NIU. Those numbers are profound. Will Levis recorded touchdown passes that covered 40, 69, and 70 yards. The 'Cats have executed 48 pass plays that have resulted in 10-plus yards in 2022. 
The offense looks and feels different. This is based on prior history and culture that was based on the physical, downhill run game. For context purposes, Kentucky averaged 6 yards per pass attempt from 2018-2020. The 'Cats are north of 10 yards in 2022. A four-yard increase is significant and certainly noteworthy. 
The point here is that UK is 4-0 and gets Chris Rodriguez Jr. back for Ole Miss. The season starts in Oxford. Let's dive into goals vs. results. 
OFFENSE 
Will Levis threw four touchdown passes and 303 yards. His touchdown to interception ratio has improved to 10/4. The senior signal caller is rising up the NFL Draft boards and is playing at an extremely high level. He was outstanding against Northern Illinois. Kentucky's starting three receivers averaged 20 yards per catch. This includes Tayvion Robinson's seven receptions, 147 yards, and two-touchdown performance. Barion Brown was also fantastic after grabbing four passes for 102 and two scores. Dane Key pitched in a couple of catches for 15 yards. 
The running game sputtered. Kavosiey Smoke had a solid outing with 12 carries for 85 yards but lost a fumble in a two-minute drive. UK gave up five quarterback sacks. The 'Cats are ranked last in the SEC with 16. That number is not solely on the Big Blue Wall. Same can be said about the lack of rushing yards. On more than one occasion the running backs missed obvious creases in the line of scrimmage. Football is an 11-man operation. Let's get deeper into the situation. 
Get on the Same Page: YES 
Possessions were limited in the first half. The 'Cats had just four drives. The first two quarters had a definite NFL feel. The final series in the first half was UK's most troubling. Up 14-7 and getting the football to start the third quarter was an optimal position. But, the two-minute drive at the end of the second quarter resulted in a dropped pass by Keaton Upshaw and a Smoke fumble that NIU turned into a touchdown. Kentucky failed to put the game out of reach in the Middle 8.
I graded this objective as a "YES" due to the explosive nature of the passing game that has already been discussed. 
Score a Bunch of Points: NO 
The goal here was 43 points. UK scored 31. Points were left on the field.
Clean up Turnovers: NO 
The zero turnover objective was simple in this category. Kentucky coughed up the football twice and lost one fumble. Levis was interception free for the night. 
DEFENSE
UK didn't have a bad defensive effort, but it wasn't up to 2022 season standards. The Wildcat defense had a week in which it was praised for lofty statistics and was coming off a shutout against Youngstown State. NIU managed 327 total yards and 23 points. Kentucky also surrendered aggravating runs (3.9 yards per carry) to go along with a couple of pass-play explosives. The 'Cats entered the contest allowing 17.5% on third down. The Huskies converted 40%m which was uncharacteristic for UK. This was the result of the visitor's success on first and second downs. Here's the goal vs. result. 
More of the Same: NO
"More of the Same" was intended to measure UK's performance against NIU vs. their season averages. The major goal summed up allowing less than five yards per play. Kentucky failed to meet this objective after Northern Illinois averaged 5.5 per snap. 
SPECIAL TEAMS
Kentucky didn't register an explosive play in the third phase. The 'Cats also gave up a 43-yard kickoff return. The outing wasn't bad, but it wasn't great. Matt Ruffolo hit a 49-yard field goal and Goodfellow averaged 46 yards per punt. The goal was a repeat from last week. 
Return for a Score: NO
Self-explanatory. 
WHAT DOES ALL THIS MEAN? 
Kentucky is 4-0 and gets Chris Rodriguez Jr. back going into the Ole Miss game. All wins are good wins. Beating the projected MAC winner has to be viewed as a success. The Wildcats also extended their non-conference winning streak to 19. That number is tops in the country. UK has won eight consecutive games which is second in the nation. Perspective. 
The final score of 31-23 doesn't read well, but the overall objective was accomplished by going into the SEC schedule with a perfect record. The 'Cats get their All-SEC running back Chris Rodriguez Jr. back at the perfect time. Will he cure the run-game woes? We'll see. It certainly won't hurt. 
The 2022 Wildcat offense looks and feels different. The BBN was familiar with a powerful run game with situational pass plays to move the chains. That hasn't occurred so far in September. Kentucky is a pass-first offense led by an NFL quarterback and a bunch of future NFL pass catchers. It's fun to watch, but different. And, that's ok. 
Will Levis is an absolute Dude. Mark Stoops is taking advantage of the future pro's last season in Lexington and has surrounded him with explosive pass catchers. Reality states that the 'Cats are averaging one point fewer in 2022 than it did in 2021. It feels like that gap should be greater but it isn't. UK has recorded 48 pass plays of 10-plus yards through four games. Again, it's dissimilar, but has managed similar results. 
The defense played ok, but was not as dominant as it was in the first three outings. It must also be noted that JJ Weaver did not play. The dynamic OLB was leading the team with 15 tackles going into Saturday. He is week-to-week. 
Northern Illinois exceeded UK's third down conversion ratio by 22.5%. A short-field touchdown to close out the first half also factored. Regardless, Ole Miss presents a new and dangerous threat. Lane Kiffin's offense goes super fast and can score points in bunches. Kentucky's run and pass defense will get its most challenging matchup of the season on the road in Oxford. 
This upcoming week is pivotal. We've entered the point in the schedule that features a "Win and Advance" approach until the end of November. How good is this UK team? We'll see next Saturday against Ole Miss. A win is a win. 4-0 is 4-0. 
A message from the Kentucky Army National Guard, The Kentucky Army National Guard is YOUR Kentucky home team.  The Soldiers of the Kentucky National Guard are your friends, neighbors, coworkers and classmates.  We are from each county in Kentucky and we stand together to support our fellow Kentuckians in times of natural disaster and civil unrest.  We also serve our nation at the direction of the president should the need for national defense arise.  Soldiers in the Kentucky Army National Guard are able to take advantage of opportunities in education with trade skill training, student loan repayment and up to $60,000 in tuition assistance to state public universities while serving part time.  Do you think you have what it takes to be a member of our team? For more information about joining the Kentucky Army National Guard, Text "KYGUARD" to 95577.  Live Here, Serve Here, Kentucky Army National Guard.