Kentucky vs. Ole Miss After Action Review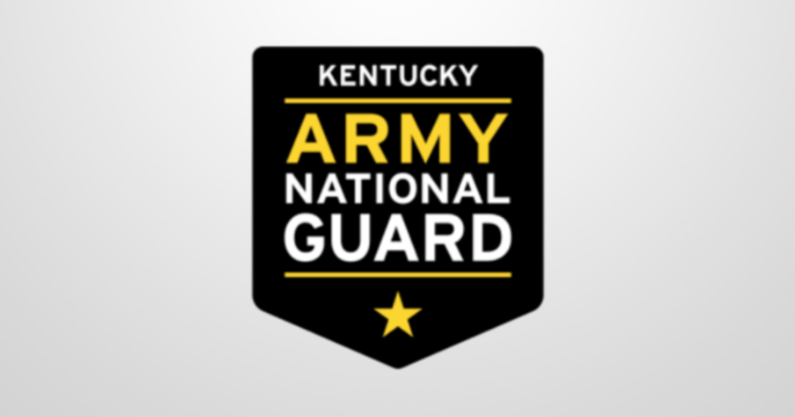 An After Action Review, or AAR for short, is a military process used to analyze what happened, why it happened, and how it can be done better. Thanks to our friends at the Kentucky Army National Guard, KSR applies that concept to analyze Kentucky football games. Here is the breakdown of the Wildcats' 22-19 loss to the Rebels. 
B.L.U.F. (Bottom Line Up Front)
Kentucky snatched defeat out of the jaws of victory in a frustrating 22-19 loss in Oxford. 
OVERVIEW
Disappointment can be defined as sadness or displeasure by the nonfulfillment of one's hopes or expectations. That pretty much sums up my interpretation of UK's loss to Ole Miss. The Rebels did everything in their power to let the Cats secure the victory. Kentucky refused the home team's hospitality with mistake after mistake in critical junctures of the football game. 
Two non-negotiable no-no's on the road in the SEC are turnovers and inefficient special teams. Kentucky checked both of those boxes. Will Levis coughed the football up on consecutive Red Zone trips in the game's final minutes. The Wildcat kicking game was also ineffectual with a missed field goal and two failed PATs. Yet, UK had a chance to win the game in the fourth quarter. Disappointing. Let's get into goals vs. results. 
OFFENSE 
There are multiple ways to measure efficiency. Advanced analytics can paint an accurate picture of specific outcomes. Saturday screamed ineptitude in certain situations and statistical columns. First, turnovers were incredibly costly given the contest's time and circumstances. The same can be said of pre-snap penalties, one of which led to a touchdown being called back due a flag. A dropped screen pass could have been explosive. On and on. Ole Miss' defensive action in the UK backfield was far too active as well. 
Kentucky surrendered four quarterback sacks and nine tackles for loss. Ole Miss should be given credit for taking away explosive pass plays and by their coverage in the back end. Sacks and TFLs are a problem for this team. The Cats are ranked 127th in the nation and last in the SEC after allowing 19 QB sacks. UK is also ranked 110th in the country with 34 allowed tackles for loss. Simply stated, Scangarello's offense is being put behind the chains too frequently and forced into "Must pass" situations that stress pass protection. Let's get into this. 
Let 24 be 24: NO 
Seeing Chris Rogdriguez Jr. on the field brought excitement to the Big Blue Nation. The All-SEC running back rushed for 72 yards off 19 carries. Ole Miss prevented Rodriguez Jr. from being explosive by limiting the RB to a long rush of 10 yards. I expected more 24 in the Red Zone. The goal here was 80 yards. 
Protect Levis: NO 
The objective here was for two or fewer sacks. Ole Miss pressured Levis on a consistent basis and sacked the signal caller four times. 
Six Points in the Red Zone: NO 
I thought all week that the game would be won or lost in the Red Zone. Against doctrine, I'm going with an objective call in this category. The 'Cats punched it in a few times, but the two fourth-quarter turnovers were too much for me to give a "YES" grade. 
DEFENSE
Kiffin is an excellent play caller. Ole Miss scored early with scripted drives but UK was effective in their counter punch by holding the Rebels to three second-half points. Additionally, the 'Cats held the home team to 21 fewer points than their season average minus the safety. Bottom line is that Kentucky played more than well enough defensively to win the football game. 
Bend but Don't Break: YES  
Ole Miss was always going to get yards. That offense is too good to shut down. UK bent but didn't break on multiple occasions including a fourth down stop late in the contest. 
Set the Edge: YES  
This category was meant to describe the Kentucky run defense. UK held Ole Miss to nearly 100 fewer rush yards than its season average. 
Tackle: YES 
This category could have been close to a "NO" but was a "YES" when factoring four quarters of football. 
SPECIAL TEAMS
Play Clean: NO!
Here we go. Missed field goal. Two failed PATs. Kickoff out of bounds. Not good. 
Now, for the good. Collin Goodfellow averaged 52 yards per punt. Barion Brown averaged 55 yards per return including a long of 85. Make the kick and PATs and UK wins.  
WHAT DOES ALL THIS MEAN? 
Kentucky dropped an SEC road game that could have been a resounding, statement win in Oxford. Stoops had the better team with better players, but his team failed to win the contest due to far too many costly, self-inflicted errors. 
The Wildcats can't let Ole Miss beat them twice. In typical Stoops fashion, his team needs to simply go back to work. There's a great deal of football left on the schedule. However, we are at the halfway point in the season. We have a good feel of who this Kentucky team is but that could change with more familiarity with Rodriguez Jr. back in the lineup. Maybe simpler is better? 
Levis will play better. He appropriately took responsibility for the turnovers and touchdown that was called back due to a pre-snap penalty. That's what leaders do. He'll be fine, I fully expect a bounce-back performance against Carolina. Overall, Levis went 18/24 for 220 yards and two touchdown passes. UK has to get better around him and the senior needs to secure the football when running and be better in situational awareness. 
Again, the defense played winning football. Yes, there were issues on that side of the football. But, holding Ole Miss to 19 points under their season average should have set the tone for a victory in Oxford. That didn't happen. UK is a top 5 defense in the SEC after giving up 15 points and 297 total yards per game. 
The third phase has been all over the place. Good games followed by bad. Saturday was a story of both. Punting and kick returns were explosive and winning football. The kicking game, not so much. A missed field goal and botched PATs were costly errors and proved to be too much to overcome. Improvement in this area is mandatory. UK is not built to blow out opponents. Close games could be the norm from this point on. Scoring points in the third phase is vital. 
UK is 4-1 with South Carolina coming to town. Saturday was disappointing, to say the least. Can't get that one back, so it's now on to the next.  
---
A message from the Kentucky Army National Guard, The Kentucky Army National Guard is YOUR Kentucky home team.  The Soldiers of the Kentucky National Guard are your friends, neighbors, coworkers and classmates.  We are from each county in Kentucky and we stand together to support our fellow Kentuckians in times of natural disaster and civil unrest.  We also serve our nation at the direction of the president should the need for national defense arise.  Soldiers in the Kentucky Army National Guard are able to take advantage of opportunities in education with trade skill training, student loan repayment and up to $60,000 in tuition assistance to state public universities while serving part time.  Do you think you have what it takes to be a member of our team? For more information about joining the Kentucky Army National Guard, Text "KYGUARD" to 95577.  Live Here, Serve Here, Kentucky Army National Guard.