Kentucky vs. South Carolina Game Time Announced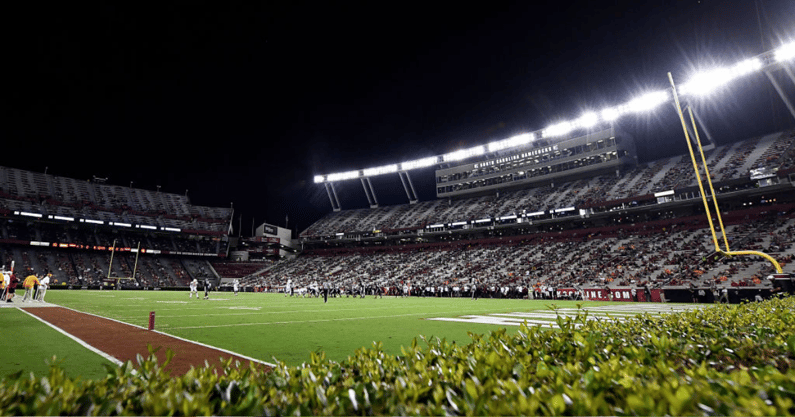 Kentucky vs. South Carolina will take place under the lights at Williams-Brice Stadium. The SEC just released the game times for September 25 and the Cats vs. the Gamecocks will kick off at 7 p.m. ET. The game will be shown on ESPN2.
First road game in a rowdy Williams-Brice Stadium. South Carolina's not great, but the Cats better be ready.
SEC Game Times for September 25
Georgia at Vanderbilt, Noon ET/11 am CT on SEC Network
LSU at Mississippi State, Noon ET/11 am CT on ESPN
Missouri at Boston College, Noon ET / 11 am CT on ESPN2
Texas A&M vs. Arkansas (Arlington), 3:30 pm ET/2:30 pm CT on CBS
Georgia State at Auburn, 4 pm ET/3 pm CT on SEC Network
Tennessee at Florida, 7 pm ET / 6 pm CT on ESPN
Kentucky at South Carolina, 7 pm ET / 6 pm CT on ESPN2
Southern Miss at Alabama, 7:30 pm ET/6:30 pm CT on SEC Network