Kentucky wasn't even on Zion Williamson's list of final four schools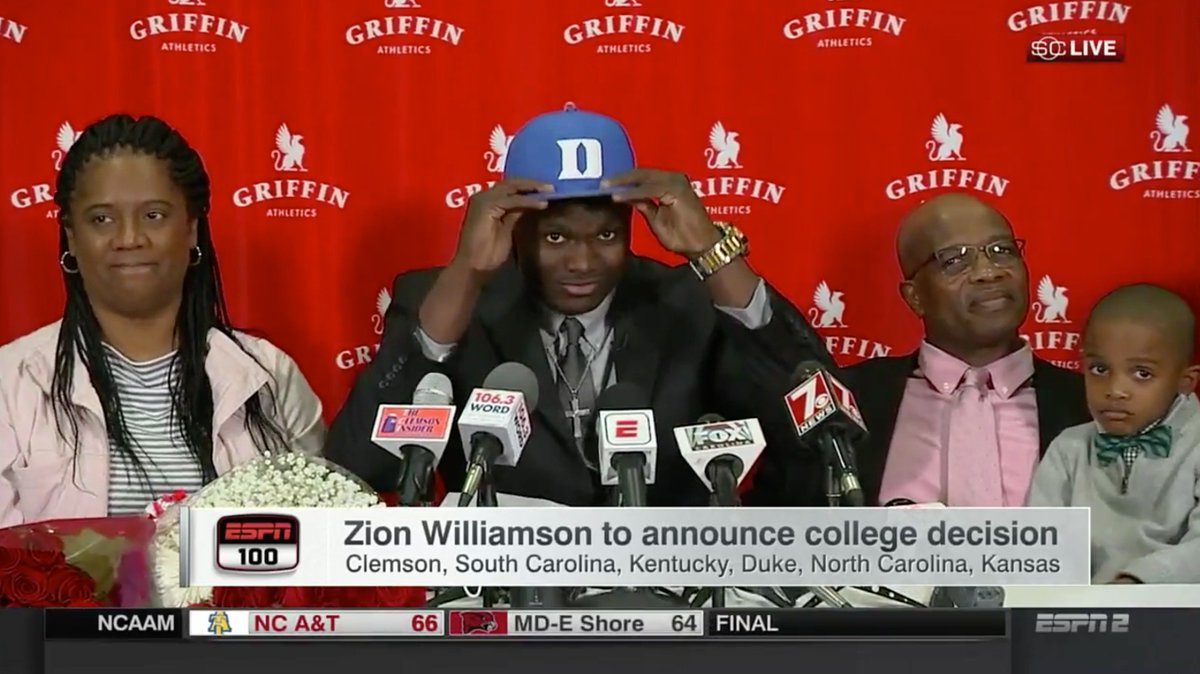 Remember when recruiting analysts felt it was neck-and-neck between Kentucky and Clemson going into the home stretch of Zion Williamson's recruitment?
Turns out, Kentucky wasn't really in the running at all.
In an
interview with Nikki Hood of TigerNet.com
, Lee Anderson, Williamson's step-father, said the big decision came down to four schools. And Kentucky wasn't one of them. "As of last night, he still didn't know where he wanted to go," Anderson said.
"Clemson, South Carolina, Duke, North Carolina, those are all schools that he seriously considered.
He just had a hard time deciphering where he wanted to go." In fact, the decision came down to a flip of a coin between the final four schools. "Zion woke up and he made a decision. That was all there was to it," said Anderson. "Zion actually told me last night that he was going to flip a coin and go through four schools." Despite Williamson's relationship with Drake, his best friend signed on to be Kentucky's star point guard, and John Calipari making him a priority for almost two years, the Cats weren't even seriously considered. Unreal.