Kentucky WBB adds walk-on Kristen Crenshaw-Gill to 2021-22 roster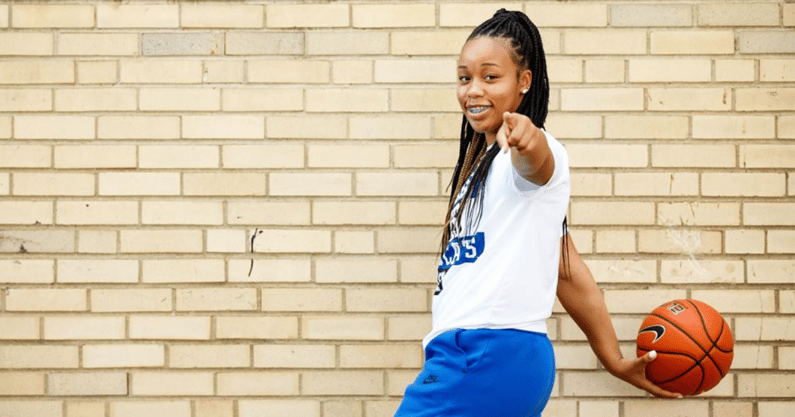 After losing a backup point guard last week, Kentucky Women's Basketball has announced her replacement. Kristen Crenshaw-Gill, a 5-foot-9 guard from Youngstown, OH, has been added to the 2021-22 roster as a freshman walk-on, the university announced on Wednesday.
Crenshaw-Gill will begin her college career in Lexington after four successful seasons as a starter at Valley Christian High School. She was named first-team all-conference and most valuable player all four years of high school. As a senior, Crenshaw-Gill averaged 26 points, 5.5 rebounds, 3.5 assists, and 3.0 steals per game.
Crenshaw-Gill will look to replace the void left by backup point guard Erin Toller, who was dismissed from the program on Friday for not upholding the standards of the program.
"We are excited to announce the addition of Kristen to the program," Kentucky WBB head coach Kyra Elzy said in UK's press release. "She performed well in open tryouts and has worked hard in practice the last few weeks to earn her spot on the team. Kristen understands the commitment involved in being a Kentucky women's basketball player. We are all happy to have her in the program."
The right-handed Crenshaw-Gill will wear No. 4 this season and major in sociology.