Kentucky WBB dismisses point guard Erin Toller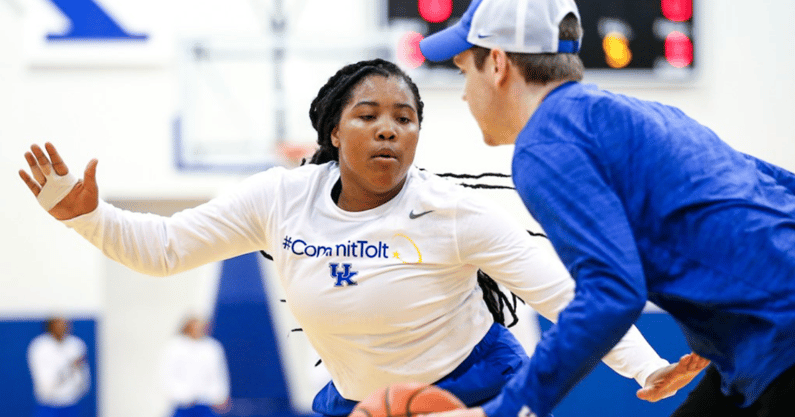 The Kentucky Women's Basketball Team sent out some late Friday night news, and it's not anything good. Erin Toller, a sophomore point guard and native of Louisville who played for Sacred Heart Academy, has been dismissed by the program. UK will have no further comment on the matter.
"We hold our players to a high standard at Kentucky," head coach Kyra Elzy said in the university's press release. "Unfortunately, Erin was not consistently meeting those standards, so she has been dismissed from the program. We wish Erin and her family nothing but the best moving forward."
The timing of this move is not ideal for Kentucky and Coach Elzy, who is about to embark on her first full season as head coach of the Wildcats. While Toller wasn't expected to step in a starter ahead of her third college season, she absolutely would have been in the discussion for backup point guard, competing against first-year player Jada Walker for that role.
But even more worrisome is the number of players on the roster. With Toller gone, that leaves just 10 scholarship players with no current walk-ons. Big Blue Madness is next week and the season-opener is in under a month.
Toller appeared in just five games during her freshman season in 2020-21, averaging 2.2 points in 4.9 minutes per outing. She chose UK over  Tennessee, Western Kentucky, and Xavier.