Kentucky WBB will host Blue-White scrimmage on Oct. 24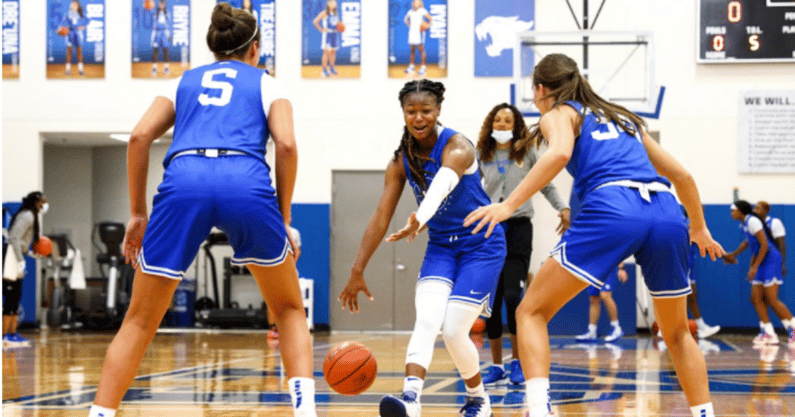 Big Blue Madness is right around the corner, which means we are rapidly approaching the start of the 2021-22 basketball season. While BBM is more about the theatrics of the event as opposed to the actual on-court product, the Blue-White Game that follows shortly after is always a much better indicator of the team's potential.
Kentucky Men's Basketball is scheduled for its annual Blue-White scrimmage a week after Big Blue Madness on Oct. 22, and now we know when the ladies will do the same. UK announced on Wednesday that Kentucky Women's Basketball will host its own Blue-White Scrimmage on Sunday, Oct. 24 at 1:30 p.m. EST inside of Memorial Coliseum.
Admission for fans will be free of charge and everyone in attendance will be required to wear a mask, regardless of vaccination status. Although children aged two or younger will not be required to wear a mask. Doors will open at 1:00 but the actual event, beginning with team introductions, will not start until 1:30.
This will be the first time in several years that the WBB team hosts a Blue-White Scrimmage. The event was a staple during the early Matthew Mitchell era but hasn't been back since. New head coach Kyra Elzy will try to bring it to life once again.